to the TOP 3 Rural Marketplace Listings for last month!
Jackie Spurrier– Cows on Canvas
www.cowsoncanvas.com




Anne Collins – Warm Glass Art
www.warmglassart.co.uk






Caroline Bodger – White Cloud Trading Co Ltd
www.whitecloudtrading.co.uk

WiRE are pleased to announce the following events:

Get to the Top Conference – 28th January 2009 – Pickering, Yorkshire
This event will help you 'get to the top' of your business potential. Anna Farmery, an expert in her field, will talk you through the what, why and how of search engine optimisation, adwords and getting maximum traffic to your website. The opportunity to ask questions to a panel of experts and inspirational speaker Annette della-Porta of Luvit Jewellery discusses how she became successful, despite her extremely rural location. The event is being held at The Rydale Folk Museum and runs from 9.30am-3.00pm. Tickets cost £15 (inc Vat) and include lunch and mid morning coffee. Please book online now at www.wireuk.org


Staying in Touch- 25th February 2009 – Goole, Yorkshire
The what, why & how guide of online communications (Skype etc) and associated technology presented by Anna Farmery. More than just talking, real life use of communication technology will be included in the day. The event will be held at The Courtyard, Goole. For more information or to book online visit the website at www.wireuk.org.
Important Date for your diary!

WiRE are excited to announce that the annual National WiRE conference is to be held on Thursday 23rd April 2009 at Harper Adams University College, WiRE's HQ. We are telling you early to make sure you can all attend this fantastic day. More details of the conference will follow in next month's newsletter.
WiRE's Facebook Page
Over 180 of you have already joined the WiRE Facebook page to gain access to up to date information, photos, reviews, event information, discussion boards and much more. Want to join WiRE on Facebook and become a keen online networker? Join WiRE at www.facebook.com/group.php?gid=8561171654. and let your friends know!
Calling all photographers!
You will be aware of the beautiful pictures used in the WiRED magazines. We are looking for some new images for the 2009 seasons. Images should capture the essence of the rural environment. All images used are credited to the photographer so it's a great opportunity to showcase your work to the entire membership and wider networks. If you would like to contribute any of your images please send them to sarah@wireuk.org .

Country Living Spring Fair 2009
Country Living Magazine is holding their Spring Fair from Wednesday 11th March to Sunday 15th March 2009 at the Business Design Centre, London. WiRE members can exhibit at the subsidised rate of £180/m2, instead of the usual £280/m2. If you are interested in trading at this event please contact heather@wireuk.org for more details.
Great HSBC Offer for all members
As a WiRE member HSBC is pleased to offer you preferential rates for your electronic card processing. Debit and credit card processing could be right for you if you accept debit and credit card payments from customers and if you want competitive, fair pricing. Benefits include no set up fee (normally £150) and terminal rental from £18 + VAT for each static terminal per month (special rates for mobile and portable terminals, available on request) and a minimum monthly service charge of £15 per month. For more details call the HSBC team on 0800 731 8921 stating you are a WiRE member or visit the website www.hsbc.co.uk/business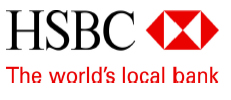 WiRE member speaks to students about home based businesses
Shropshire based entrepreneur Debbie Wales of Deb Designs was invited to the Priory School, Shrewsbury to speak to students about setting up home based businesses during Enterprise Week. Debbie was thrilled to be given the opportunity to 'enlighten and encourage our future generation of budding entrepreneurs'. Emma delivered an inspiring speech and then the students were set the challenge of developing their own small business idea. The Business ideas were creative and the day was a great success. For more information on the day or to find out about her business Deb Designs please visit her website www.debdesigns.co.uk/
Wiggly Wigglers wins Dell Global Award- Herefordshire
WiRE member Heather Gorringe is delighted that her natural garden mail order company has won the 2008 Global Dell Small Business Excellence Award. Wiggly Wigglers wins the $50,000 technology prize and the prestige of being chosen by Dell as the small business that is making the best use of modern technology to develop the business. Heather Gorringe's business was chosen because of its creative use of social media including 50 weekly podcasts named 'Wiggly Sofa', which has allowed the marketing budget to be dramatically reduced. The small business based in Hereford now has over 90,000 customers and booming discussion boards. Heather has said she is 'thrilled to receive the award and can't wait to start blogging and podcasting with our customers all over the world to let them know'. For more information on Heathers Award visit the website at www.wigglywigglers.co.uk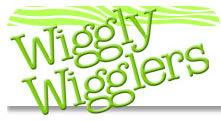 Rydale Live, Laid Back Acoustic Music Show – Malton, Yorkshire
Rydale Live are holding an Acoustic music show at Amotherby Parish Hall on Friday 9th January, starting at 7.30pm. Artists will include The Chanterelles, John Watton, Amrit Sond, Raven and Simon Wiffen. Tickets are only £5.00 and it is bring your own drinks. To book your tickets please phone 01653 690503/ 07919 235962. For full details of the event visit www.ryedalelive.co.uk.
Family Caring Parenting Programmes – Worcestershire
WiRE member Charlotte Carver is running the 'Fives to Fifteens' parenting course for those with young children and teenagers. Courses like Charlotte's have already helped thousands of parents to reduce tension, fighting and tantrums, enhance communication and build respect and friendship in a family – and make parents, young children and teenagers happier. Often called a lifesaver, they are relaxing and fun, and provide the opportunity to network with new people. The next course (called What Can A Parent Do?) runs as an eight-week programme starting on Wednesday 21st January 2009 (10am). For women only, it costs £75 to include the programme handbook, and it will be held at the Welland venue. To reserve your place or find out more about the free taster sessions email or call her on 01684 592179. For ordinary mums of fives to fifteens we are offering a FREE Taster Session (and coffee) at The Cottage in the Wood in Malvern on Wednesday morning, 14th January. Book places with charlotte@bidderscroft.com or call 01684 592179.
Inspiring Women in Business Event – 22nd January 2009 – Huddersfield
The Huddersfield and Calderdale WiRE networks offer women in business the chance to network and do business with like minded women and would like to extend an invitation for all business women in the Kirklees and Calderdale areas to join them at this fantastic event. The day will be held at the Textile Centre, Huddersfield between 10.00am-2.00pm. The aim of the day is to inspire women to set up their dream business and/or to keep going during these difficult times. We will hear from 2 of our members about their journey in business and we have some fabulous key speakers including Sally Robinson of Ample Bosom who tells her story of how she grew a national and international customer base - all from a farm in North Yorkshire. For Further information on the event please call 01484 500461.
Detox Days at the Green Room- Suffolk
Stowmarket's complementary health centre is running Detox Days on 30th Jan, 13th Feb and 14th March. Starting at 10am and finishing at 4pm, the day will combine four different therapies with Yoga, a nutritional lunch and advice plus a fact sheet on safe and effective detoxing. To find out more visit www.annya-stoddart.co.uk and click on the "Detox Day" tab. To book call The Green Room 01449 677231. Places limited to 8 people. (Fee £75-all inclusive).

Yorkshire Independent Business Showcase – 18th April 2009 -York
The Yorkshire Independent Showcase is to be held this year at the Exhibition Centre at Yorkshire Racecourse. The event is organised by Sanctuary who are planning on bringing together a wide variety of independent businesses based throughout Yorkshire. The categories at the event range from wedding services, leisure and education to food and drink. Workshops and seminars will run throughout the day with Jennifer Celerier and Kristina Grimes from 'The Apprentice' holding a 1 hour workshop. After the show in the evening a carvery will be served (one ticket per trade stand, with additional tickets available to book) .The evening will provide a fantastic opportunity to network. At the start of the dinner the fantastic Nicky Patterson (international speaker) will be speaking and the meal is followed by a firework display. The day will raise money for the High Dependency Unit at York Hospital. The entry fee is £4. To book a stand or for more enquires please contact Carole Anne on 07919 020548 or email
carole-anne@sanctuarymanagementuk.com.
For more information or the event please visit the website www.sanctuarymanagementuk.co.uk.


Farmers Market at Fordhall Farm – Shropshire
A farmers market is to be held at Fordhall Farm, in Market Drayton, Shropshire on the 26th April 2009. The event has always been well attended and is proud to offer a great choice in local and organic produce plus lots of new born lambs! Stalls are £35 each or to bring your own stall is £20. If you need electricity this is just £10 extra. If you would like to be part of this fantastic event please call Hannah on 01630 638696. We also have another Farmers' Market taking place on the 6th July 6th2009, which is also at the farm, prices are the same as above and this can also be booked now. For more information please email Project@fordhallfarm.com.
Female Entrepreneurs wanted for TV Programme – West Midlands
WiRE member Joanna Tong of Bright-i Consultancy is currently searching for ideas for a Television programme she is working on. The TV show would feature a group of rural businesswomen making an impact on the local community. For example women who decide turn a farm to a visitor attraction to boost tourism; saving a post office and running it themselves; or a petition against a commercial giant to protect local shops, etc. The programme would film the business for around 8-10 months so the project would ideally be at the start-up stage. Joanna is looking to raise the profile of 'ordinary' women doing 'extraordinary' things and will collaborate with an independent production company. If you are running or know of any projects like these, please email Joanna at JoannaTong@Bright-i.biz
Profitable WiRE Member's Business for sale – North Yorkshire
WiRE Member Julie Wickenden is offering her Business NuNu Maternity Wear for sale to WiRE members at a very competitive rate. Julie is having to sell the business due to her imminent relocation to France. NuNu Maternity Wear is a profitable independent maternity wear boutique in central Harrogate, established in 2005 and specializing in mid- to upper-market brands such as Tiffany Rose, Valja, Crave, Attesa and Petit Planet. The annual turnover is currently £100K with 30% gross profit margin. The sale of the business is to include; The Central Harrogate boutique with secure 10-year lease (6.5 years remaining), Well-ranked web-store with online shopping facilities, all equipment, mannequins, rails etc, Excellent goodwill and email marketing list of 130+ current customers, 3 months' free consultancy on website optimization and Stock at value. For further details and to arrange a visit, please contact Julie C Wickenden on either 01423 817373 or 07870 617511. Please also browse our website www.nunumaternitywear.co.uk

Self Assessment Tax Return 2008 - Worcestershire
Many tax payers struggle to understand the complex tax returns and complete them correctly. Changes to tax legislation means that not only the returns are becoming even more difficult to understand but also that taxpayers risk incurring more penalties through failing to complete their returns on time or correctly. If you missed the paper filing deadline of 31st October 2008 then Hudson Conway & Co can help you. Debra Turnbull a WiRE member from the Accountants can save you a lot of time, worry and money by handling this for you. Don't start this New Year with a penalty; let Hudson & Co file your return online for just £80. For more information call Debra now on 01905 841748 or mobile 07931 445796
Be your own Business Coach workshop 7pm 20th January -Gloucestershire
At the monthly Gloucestershire WiRE meeting, Leila Godden from LRG Coaching is offering an interactive session to help you create the business success YOU want. By focussing on the right things you can get the most benefit from doing what you do. Set a juicy goal for your business, get off to a roaring start for the New Year, and enjoy a fun evening with like minded people. Find out more at www.lrgcoaching.com. For venue details, and to book your place, please contact Anita Bates, WiRE Gloucestershire Network Leader, Liquid Design & Communications Ltd by email anita@liquid-dc.co.uk


A thank you for Lifestyle Markets Ltd – Lincolnshire
WiRE member Rosie Maclennan of Lifestyle Markets Ltd would like to take the opportunity in thanking the following sponsors for their kind support and recognizing the importance of this Community event especially in these difficult times. Rosie says 'Thanks to our Sponsors we have lots in store and look forward the hosting this event in future years'. The sponsors include Stamford Town Partnership, Stamford Chamber of Trade & Commerce and Cummins Generator Technologies. To talk to Rosie regarding any future markets please email rosie@lifestylemarkets.co.uk
Growing Your Own Business Exhibition & Conference 30 & 31 January 2009 – Manchester Central, Manchester
Growing Your Own Business are calling all business owners & entrepreneurs to attend their January conference. If you are starting out, growing an existing business or just looking for inspiration this event is perfect for you. The event will help you benefit from; Free business conference featuring Insure&Go Sara Murray from buddhi.co.uk and the original founder of Confused.com, a Business Advice Zone where you can receive expert advice from experienced advisors and the opportunity to network with like-minded business owners and extend your own network. For more information and the full exhibitor list can be found on the website. WiRE has secured FREE ENTRY to the event. To register your free place, simply visit the website http://www.sme-events.com/ using promo code: GWIRE
How to Web you way through the Recession Guide- Shropshire
The two companies behind the popular "Wake Up Your Website!" seminar and road show have released a 25–page e-booklet guide to the ways in which Shropshire businesses should be looking to their websites to help them weather the economic bad times. PerfectArc of Ludlow and Telford's Ascendancy Internet Marketing have been running the Wake Up Your Website venture for 18 months and have captured their experience of working with hundreds of businesses of all sizes into the free guide. Andrew Corbett, Anna Wilde and Helen Mitchell who comprise the team, have compiled a comprehensive guide to the ways that business websites and new web technologies can be used to cut costs, retain clients, protect prices and profit margins and to start to move into new lines of business. For more details please visit the website www.wakeupyourwebsite.co.uk or phone 01952 780 222


Funding grants available towards flexible training
Funding has been made available by LANTRA for women working within the landbased sector. If you are a employee or employer in this sector you may be entitled to a grant of £400 towards your personal development plan. Furthermore, if you are in a senior manager, owner or director within the East of England and employ between 10 and 250 staff you may be entitled to a grant of £1000. Please email - lantra@angelakimberley.co.uk or call 07814 883380 to find out more. Exceptions to the definition of landbased sector for the LANTRA funding are Animal Technology, Aquaculture, Equine, Farriery, Fisheries Management, Floristry and Veterinary Nursing.

Extra Financial help for Business Owners
Business owners may not be aware that they are eligible for extra financial help through government tax credits. Working Families is the government funded body that has been set up to help promote tax credits to SME employers and their staff. Tax credits are regular payments to you from the government to help you with the cost of living and running esses helping you to focus on your business. Working Tax Credits are also accessible to those without children who are running small business. For advice on tax credits call the free help line on 0800 0130313 or visit www.workingfamilies.org.uk.
January Sale at Garden Divas!!

With up to 50% off selected Garden Divas products, our sale starts on 6th January 2009, so stand by your computers! The sale will include a range of products across the garden and home ware sections, with some special offers on our pampering products. Limited stock, so please be quick to place your order and avoid disappointment. Simply click on our sale link which will be live on www.gardendivas.co.uk from 6th January. Happy Shopping!!!
20% Discount to WiRE members on Jenny Duck Business Advice
Jenny Duck is a Business Advisor and Money Coach from Ludlow in Shropshire. She offers a 'patient, objective, knowledgeable and honest' service. Jenny can help with answering business questions and explaining jargon, providing Inspiration, motivation and confidence, Start up advice and business planning, Book-keeping, cashflows and profit, marketing, sales and customer service and in many other aspects of the business environment. Jenny is currently offering WiRE members 20% discount (£36) in addition to her standard money back guarantee. If you would like further information or to book a consultation please email jenny at jenny@jennyduck.co.uk or phone 01584 873447

New Year Power Plate Discount at Style and Tone- Birmingham

New year New You...if you want a more intimate fitness experience where results matter then why not come and visit Style and Tone , the ladies only fitness, image and beauty studio in Cofton Hackett, Birmingham. During January WIRE member's can benefit from half price Power plate course of 5 sessions. To book your appointment for more information call 0121 460 1999 quoting WiRE 2.
Great Special Offers on Promotional material and Webdesign

Lee Ann Smith of w3 Web Design is offering WiRE members some fantastic deals. Business Cards can be produced at the special price of £79 for 1000, plus free print on back. All cards are Matt Laminated and have a professional finish to them. The price also includes free delivery to UK Mainland. Lee Ann is offering special offers on printing including A5 Flyers or A6 Post Cards which are £99 for 5000, including free print on the back and delivery. Website design packages start from £149 and w3 designs also create complete business packages which include logo, brochure/flyer and business card designs priced to meet the needs of new and small businesses. Call Lee Ann now for more information – 01994 241454 or visit the website www.w3designs.co.uk