to the TOP 3 Rural Marketplace Listings for last month!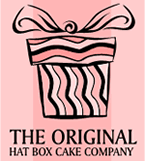 Susan Palmer – The Original Hat Box Cake Company - www.theoriginalhatboxcakecompany.co.uk

Louise Southwell –BIBI Beautiful–
www.bibi2.co.uk

Ruth Schmid – Q Here Bags & Accessories
www.qhere.net
WiRE Conference 18th March 2007 - Harper Adams University College, Shropshire Part Welly, Part WiFi, embracing everything that is rural; from traditional crafts, local foods and farm diversifications to everything that is high tech, women in rural enterprises embody the huge diversity of rural businesses. They remain true to their rural roots but gallop ahead in the new technologies field to build bigger and better businesses. The cost is £40 (+vat) for members £60 (+vat) for non members, ticket numbers are limited and can be booked online at www.wireuk.org or call the WiRE office on 01952 815338. Creche also available.
WiRE Bloggers
We would like to say a huge thank you to our four WiRE bloggers Anne, Linda, Sarah & Karen who did a fantastic job over the past year by keeping us entertained and a huge welcome to our new bloggers Kat, Sarah and Jane. Our new bloggers will be with us for 6 months so get those comments posted. Also don't forget to check out the brand new WiRE blog!

WiRE Glass Blocks and Promotional Material
By popular demand WiRE now have small glass display blocks to promote that you are part of WiRE! (They are approximately 2.5 x 3.5 inches) If you would like some WiRE leaflets and magazines to distribute at events and meetings or to borrow one of the glass display blocks for a show or exhibition please contact robyn@wireuk.org.
WiRE Opening Doors Events in Staffordshire
Two events are being held in Staffordshire on 27th February on Selling your Business at Offley Grove Farm, Nr Adbaston ST20 0QB between 10 - 2pm and 12th March on Self Assessment for the Self Employed at Amerton Farm, Stowe By Chartley ST18 0LA between 10 - 2.30pm. If you are interested in attending either of these workshops please telephone Emma at WiRE to book your place on 01952 815451. These workshops are FREE to anyone in the West Midlands area who is considering starting up in business or up to 12 months of trading and £25 to all other WiRE members.
Two places left to exhibit at the Country Living Spring Fair
WiRE have secured a discounted rate again at the Country Living Spring Fair - Wednesday 12th March - Sunday 16th March 2008. There has been a radical re-shuffle this time and although WiRE are still upstairs the "pitch" will be in the much busier bazaar, just by the coffee area. The cost will be £180 per m2 with the smallest stand size being 2x1.5m2 with the booking/service charge and vat it brings the cost to about £700. This sounds like a lot but with some 30,000 visitors and an average spend of £180 – it really is a great opportunity. We have block booked about 40m2 but it will go quickly – please call Nicola on 0207 288 6071 or email nicolai@upperstreetevents.co.uk to book a place (make sure you tell them you are a WiRE member).
Telegraph Business Club
The editor of the Telegraph Business Club has been in touch with WiRE, last time they launched a service they had an excellent response from WiRE members. They have launched a great new service called the Venture Navigator, it is an online test that is designed to make you think hard about your business ideas and improve your chances of success. It is based on the work of John Mullins at London Business School and has been created by a consortium of eight universities. Sir Richard Branson, Sir James Dyson, Eileen Gallagher (Shed Media co) and Claire Owen, founder of Stop Gap Marketing, are among the entrepreneurs backing the initiative. It's a great diagnostic and as ever,a good opportunity for publicity. Do have a look around the Telegraph Business Club pages, they also they offer free consultancy (Dragons Den type thing) and are always looking for case studies and stories. www.telegraph.co.uk/yourbusines.


Ask an Expert
Do you need help with web design, emails, e-commerce or online shops? Lee Ann Smith of W3 Designs will be answering any questions posted at www.wireuk.org/forum. on ASK AN EXPERT.
Also Sarah Flower of Elevale PR and Marketing Ltd will be answering questions on PR.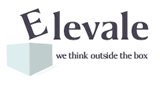 WiRE member gains Business Link recognition
WiRE member and accountant Sharon Pocock has received approval from Business Link West Midlands to join their Supplier Register. This means that Sharon and her team at Kinder Pocock Chartered Certified Accountants are now accessible to any business seeking support via Business Link, support which may be provided through grant funding, where eligible. Sharon set up her own business 3 years ago and will continue to offer the same professional and tailored services to existing and new clients, but considers that these services will be enhanced by this new relationship with Business Link. For more information contact Sharon on 01432 273400.
Easter Fair of Local Crafts and Women Entrepreneurs – Shropshire
Stalls are available for the Easter Fair at the Memorial Hall in Oswestry, Shropshire on Saturday 1st March. As we are having the 2 large rooms this time cost is £20 per stall. The event will run 9.30-5pm. If you require any further info or wish to book a stall contact Nadia Shaw or Victoria Reynolds on 01691 770967.
Simply B Yoga Workshops - Staffordshire
Simply B's Barbara Lyndley trained as an Instructor with the School of Kundalini Yoga and now offers Yoga classes in Staffordshire. Barbara runs a unique Yoga Workshop "Self help for the soul". The next workshop is on 23rd February at 10.30am until 4pm. It explores self worth and personal power, using techniques such as meditation, and yoga. Learn new ways of creating the life you really want. Take away a tool-kit to transform your level of self knowledge which applies to any area of your life. Special discount price for WIRE members £40.00 for the full workshop. Call Barbara on 01785 824589 or email Barbara@simplyByoga.co.uk.


Studio 61 Exhibition of Contemporary Art, Derbyshire
Studio 61 invites all visual artists in all media whose work is inspired by pattern, colour or texture. The exhibition runs from 24 April-11 May 2008 and all work must be wall hung and for sale. Entry fee is £10 per piece (subject to size) and there is no commission. Space allocated on a first come first served basis. The Studio 61 Gallery showcases the work of around 70 Derbyshire/Regional artists and designers and is located at Lea near Matlock, Derbyshire. For Application forms please log on to www.karinagoodman.com or email karinagoodman@btinternet.com.
Big Bargain Bazaar, Malvern
Our next charity gift fair is Wednesday, 13 February from 10.30am to 3.30pm at the Three Counties Showground, near Malvern, in aid of County Air Ambulance (covering 6 counties) and Mercia Inshore Search and Rescue - after The Floods. It is called BIG Bargain Bazaar, the stallholders are Charity Fairs Association members offering high quality independent designer products: current stock & clearance bargains - all at huge discounts www.charityfairsassociation.co.uk For an Invitation with special prices for Advance Party Tickets see www.bidderscroft.com and click BIG Bargain Bazaar. Can you help spread the word far and wide? The venue is only 15 minutes from the M5 & M50 - hope to see you there - Lunches will be delicious! For more details contact Charlotte Carver on 01684 592179.
WiRE Members Join Countryside Connection
Penny Lindop of Penny Lindop Designs, Cally Smart of County Gate, Debbie Crim of the Mulberry Dyer, Claire Lock of AnyAdmin, Sandra Morton of Perilla and Jinsy Robinson of Penyrallt Home Farm Holidays are the latest WiRE members to join Countryside Connection. Countryside Connection is a website which caters exclusively to countryside businesses possessing the desire to grow and prosper. Monthly members'
newsletter provides networking ideas and opportunities for you to promote your business with other members. Special Introductory Price for new members. For more details contact Heléne Leichter-Saxby by
emailing: enquiries@countrysideconnection.com or visit the website www.countrysideconnection.co.uk.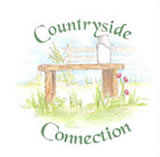 Young Enterprise in Shropshire
Young Enterprise is the UK's leading business-education charity delivering business enterprise programmes to schools and colleges. Helping students on Young Enterprise programmes can: Raise the profile of your business, Provide networking opportunities, Enhance your continued professional development, Provide training opportunities for employees, Fulfil Corporate Social Responsibility requirements and Help young people to understand your business and field of work. YE Shropshire provides support, training and excellent resource materials. We are also able to offer our Work Related Learning deliverers remuneration at £20 per hour or £100 per day. Please contact Sarah at Young Enterprise Shropshire on 01743 464270 or email sarah.bowen@yewm.org.uk for more information.
Craft and Food Stall Holders Wanted, North Yorkshire
The Wilf Ward Family Trust are looking for and food stallholders to support the Pickering Medieval Spectacular. There are a range of indoor and outdoor pitches available and the event will be held on Sunday 17th August at Pickering Showground, North Yorkshire. If you are interested in taking part please contact the trust by phone on 01751 474740 or email westgatehouse@wilfward.org.uk
Fully Funded Sustainable Development Opportunity for Businesses, Wales
A specialist business support service, based at Bangor University, called Synnwyr Busnes/Business Sense has been funded by the EU and Welsh Assembly to help SME's in Objective One areas in Wales realise the benefits of thinking and acting sustainably. It involves meeting with a practitioner at your business for two to three hours; receiving a confidential report based on questions about your business (non financial) and provides links that short cut you to further research on Sustainable Development that will positively impact your business. Any business which has less than 250 employees, is based in Objective 1 areas in Wales only and whose business activity is anything other than agriculture, retail, or transport is eligible. Understanding sustainability within your business can create new opportunities to build your reputation and increase your brand value; earn outstanding loyalty from your customers and your staff; create a meaningful point of difference from your competitors and provide the impetus for exciting and radical innovation. The funding for this project finishes on May 31st 2008 - please contact Rachel Eyles at rachel@free2mail.biz or telephone on 0870 7102037 before it runs out.
Prowess 5th Annual Conference, Peterborough
The Prowess 5th Annual International Conference is taking place on 20-21 February 2008 at the Holiday Inn, Peterborough West. This is an opportunity to join leading players in business support, policy and practice to celebrate the success of women's enterprise development and debate all the current issues. The full programme is available by visiting www.prowess.org.uk/conference/Fitforthefuture.htm, and a booking form is available as an attachment. Call Ann Nicholls on 01603 762355 for details of exhibition and other promotional opportunities at the Conference.
Effective Work-Life Balance Conference, Hereford
A practical and interactive free one day conference focusing on effective work-life balance and family friendly policies is being offered to WiRE members. It is at the Three Counties Hotel, Hereford on Friday 14th March from 9.30am-3.30pm. For more details contact Clare Williams on 01432 260677.
Business Events, Lincolnshire
South Kesteven District Council are holding business event days to help businesses be inspired, be supported and be informed. There is a free 2 hour workshop and exhibition stands from business support agencies including WIRE. The events are at Stamford, Bourne and Grantham. To find out more visit www.southkesteven.gov.uk/biz-event or call 01476 406365.
Women & Technology Awards
Applications are now being accepted for the BlackBerry Women & Technology Awards. These are designed to recognise and reward the achievements women have made both working in IT and using it outside of the tech sector. The closing date for entries is 7 March and winners will be announced on 6 May at a dinner ceremony at the Marriott Grosvenor Square. For more information log on to www.blackberrywomentechnologyawards.com/home.html.
NFU Mutual Job Opportunity, Kent
NFU Mutual Insurance Society are looking for a full time sales executive to be based in Swanley, North Kent. Candidates must have an interest in countryside issues and the rural way of life as the majority of the customers are farmers or based in the countryside. Work hours will be 9am-5pm and the deadline for application is mid February. For more information contact Rollo Parsons on 01332 665560
Plymouth Woodfair – Chance to exhibit
WiRE members are invited to exhibit at the new Woodfair South West event in Plymouth City Centre on March 22, the Saturday of the Easter Bank Holiday weekend. This one-day event is free to visitors and will bring the Woodfair concept to a new, city audience in the central Plymouth location of The Piazza, near Dingles department store. Plymouth City Centre attracts approximately 100,000 shoppers on a Saturday. The event will be open to the public from 9 am to 5.30 pm. Space allocation, as always, will be on a first come, first served basis. If you would like to participate in the 2008 Plymouth Woodfair, please contact Julie Bayliss via email at Julie.Bayliss@devon.gov.uk.
New Business Opportunities Workshop - Cambridge
Are you thinking of starting a new business or know anyone who is? Join us on our Fresh Start workshop for new entrepreneurs on March 1st at Lucy Cavendish College, Cambridge. Call now on 01799 516574 for details. Places are going fast, so don't miss this opportunity to make your new business a success!
20% Discount
Garden Divas Ltd is offering 20% discount to all Wire members during the month of February together with a free 'Pamper Pack' gift whatever the value of the order. Just quote WIRE1 (where prompted for the promotional code on 'your basket' page!) Take advantage of this offer and chase those winter blues away – there's sure to be something here to brighten up your life and you don't even have to be a gardener!! All our products are inspired by the beauty and colour of the garden and there's something for everyone www.gardendivas.co.uk.

Win a FREE 10 Page Website
Leeann Smith of w3designs is offering WiRE members the chance to win a 10 page website design or re-design. This includes: Scanning and Editing of a limited amount of Images, 12 Months Hosting on Domains from w3designs, Free Domain Name (.co.uk or .com), e-mail Addresses, Keyword optimising and Search Engine Submission. If you are interested in taking part in this draw, please do not hesitate to contact Leeann on how you can enter, visit the website www.w3designs.co.uk. or come and see me at the National WiRE Conference (18th March 2008).

Special Price for February 2008
Cheshire based Hilary, from Henhouse Productions Ltd can produce a promotional video for your business that will look good and entertain and inform your customers so that they keep coming back to you. Special Promotion for February 2008 - £250 for a video to WiRE members. Email hilary.belshaw@btinternet.com. or ring Hilary on 07989 865053 for further details.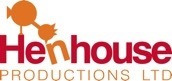 Free Office Search Facility
officebroker.com – the leading online search facility for office space, have recently teamed up with WiRE to provide our advanced, user friendly search service. Officebroker.com was launched in 2001 by entrepreneurs Jim Venables & Andy Haywood to provide a one-stop shop for any business looking for office space. To search for an office in your area, simply visit the WiRE website and use the search facility at the top of the business help page or visit www.officebroker.com.
What's caught our eye on the WiRE Rural Marketplace this month …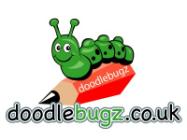 Heather's Choice:
Doodlebugz
www.doodlebugz.co.uk -

Nicola Obrecht – Found on the Rural Marketplace - http://www.wireuk.org/directory.aspx?member=1561
This month it is my turn! I get to sit browsing through the Rural Marketplace for hours! There is so much to choose from it is getting harder each time. Luckily I had the watchful eye of my eight year old daughter who like most children these days loves to go on the internet to find out things! It also happens to be her birthday soon so that made her even more enthusiastic to help me! Our choice had to be Doodlebugz. The eye-catching logo made us click through and WOW - It is a fun bright website, clear instructions and of course we love to colour! So now we are patiently waiting for our Fairy Funtime pack to arrive. (You didn't expect me not to spend – did you?)
Oh just one comment from Ciara as we were scrolling through the pages on the Rural Marketplace - "Why are there so many with just a 'W'?"
Heather Hogan
WiRE Member Services