to the TOP 3 Rural Marketplace Listings for last month!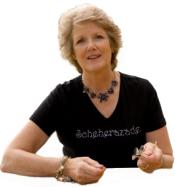 Charlotte Carver - BC Enterprises
www.bidderscroft.com





Rosalind Turner - WPA
www.wpa.org.uk/rosturner


WiRE's Facebook Page
Already a keen online networker? Do you want to become an online networker? Do you have a Facebook page? If so join the WiRE group. WiRE has joined the latest online networking site Facebook and the page contains up to date information, photos, reviews, event information and lots more. Join WiRE at www.facebook.com/group.php?gid=8561171654
WiRE at Three Counties Show, Malvern
WiRE have taken a marque at The Three Counties Show, Malvern 13th-15th June and are inviting any WiRE member to join us to trade at the event. The cost will be £220.00 for all three days and you will be supplied with a 6ft trestle table, chair and electricity should you need it. For more information and application forms please contact Chris Rutherford 01952 815319 or christine@wireuk.org


WiRE are hosting regional networking events over the UK and the first is being held in Yorkshire. The venue is Parsonage Country House Hotel, Escrick, York and is from 9.30am – 3.00pm on Thursday 8th May. Cost is £25 Inc VAT for members and £50 Inc VAT for non members. Places are limited so book online now at www.wireuk.org

WiRE are hosting regional networking events over the UK and the second is being held in Clevedon, Somerset. The venue is the Best Weston Walton Park Hotel, Clevedon, Somerset, BS21 7BL and is from 9.30am – 3.00pm on Wednesday 4th June. Cost is £25 Inc VAT for members and £50 Inc VAT for non members. Places are limited so book online now at www.wireuk.org
BBC's Dragons Den TV Opportunity
BBC's award winning series Dragons' Den which offers entrepreneurs from across the country the chance to make their business dreams come true is searching for business ideas, inventions or products with serious business potential that are investment ready and looking for funding. Dragons' Den is a challenging place to pitch but it's also a genuine business opportunity to secure investment. In the most recent series, 15 entrepreneurs received offers of investment in the Den, and plenty more have gone on to find success even without the backing of the dragons. Entrepreneurs wanting to apply can do so via email to dragonsden@bbc.co.uk or by visiting the website www.bbc.co.uk/dragonsden.
Countryside Magazine Needs Your Help
Did you go on a life-changing holiday? Did trying out a rural craft course inspire a new business venture? If so, Countryside Magazine would love to hear your story. Writer Charlotte Cox is looking for a case study for the magazine's July issue, as part of a feature on holiday courses that give people the chance to try out a new skill. She'd like to hear from someone who felt so inspired by their experience that they decided to take their skills further and start their own business. If you're interested, please contact Charlotte on 01572 824609 or by email at charlotte.cox@associa.co.uk by Friday 9th May.
Century Films, a London based independent is currently producing a three-part series for BBC2 called "Traders" where a successful and established Hedge fund manager is planning to train up five novices to trade stock and shares over two months, financed with his own money.

We are looking for great characters to take part who are going to pick up the gauntlet and rise to the challenge. We need 5 people, who have no professional experience of trading, you'll be trained in the ways of City dealing before setting you up with a substantial amount of capital to invest as you see fit.
Do you have what it takes to succeed in the cut throat world of the City - and take home your very own Fat Cat Bonus?
If you are interested then contact Sascha Olofson on 0207 378 6106 or email: traders@centuryfilmsltd.com leaving a contact number and a convenient time to call.


Conference Website Winner
Congratulations to Sarah Yates of Mynd Art & Toys for winning the 10 Page website draw which W3Designs ran leading up to and during the WiRE Conference! Thank you for your support! www.w3designs.co.uk
WiRE member crowned East Midlands Business Woman of the Year
Ashby mum Rachael Chambers has just been crowned East Midlands Business Woman of the Year 2008 in the WOW (Women of Worth) Awards. Rachael is the owner of Ferrers Gallery at Staunton Harold, and fg2 in Quorn, Leicestershire as well as being the contemporary craft editor of Craft & Design magazine and runs marketing courses for small craft and tourism businesses. 40 business women were nominated for this award from across the six counties of the East Midlands; Nottinghamshire, Derbyshire, Northamptonshire, Lincolnshire, Leicestershire and Rutland, and Rachael was the only finalist representing Leicestershire. For more information please contact Rachael Chambers on 07790605520.
Style in the City Event Winners
In the last newsletter we were giving away 2 sets of free tickets to the Style in the City event in Birmingham. The tickets were worth £65 and gave VIP entry to many areas as well as transport between venues in chauffeur-driven Jaguars. The lucky winners were Joyce Bullock of Garden Design and Flordeliza Jones of JC Marine Ltd. Joyce emailed us her account of the whole day and sent us photos! We were all very jealous as she had a fantastic day!
WiRE Member runs Garden Day Trips
Gardeners Delight is run by Jackie Crick. Many varied and unusual gardens are visited, some National Trust, others private. The trips are extremely well-organised and researched beforehand. Jackie is always on hand throughout the day. Most garden trips are a sell-out so early booking is essential. If you would like more information on trips for 2008 please let Jackie have a stamped, addressed envelope to 8 Parrs Lane, Bayston Hill, Shrewsbury, SY3 0JS or telephone 01743 871279.
Skills Swap Needed!
WiRE member Gina is a Chartered Accountant and needs to find a WiRE member who can help her with some PR help for her other business which sells luxury nightwear online. If you are interested please email Gina at gmk@krupski.co.uk
WiRE member wins Award after disaster strikes
Studio 61 Gallery & Craft Shop at Lea was celebrating after being awarded The Peak District National Park Authority Environmental Quality Mark for its contribution to the conservation of the Peak District. However, celebrations were soon interrupted by a frost damaged burst pipe which flooded the gallery. Studio 61 is a green business, only selling Derbyshire/Regional goods with no imported or trade goods. The reopening is well timed as Studio 61's Spring Open was on 24th April. The free exhibition of Contemporary Art is being also being held at the Studio from 8th May until 31st August and is open to visual artists in all media whose work is inspired by the seaside. For further details and for opening times visit www.karinagoodman.com or telephone 01629 534532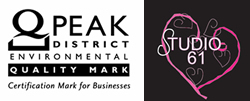 Shakti Dance & Naad Yoga workshop, Shropshire
A one day Shakti Dance & Naad Yoga workshop facilitated by Karen O Brien is being held at The Royal Victoria Hotel, Newport on Sunday 11th May between 10.30am-4.30pm. To book or for more information please contact Vero Kaur on 07758 236434 or visit the website www.shaktidance.net.
Stall Holders Wanted at Southill Summer Event
WiRE members from the Southill Wire Network group are once again organising the Southill Summer Event in July and are looking for members to exhibit. The event is in Southill Village Hall and will run from 11am until 3pm. Stallholders will have access from 10.00am until 4.00pm, so plenty of time to set up and then clear away at the end. The event will be raising much needed funds for the fantastic and priceless 'East Anglian Air Ambulance' service. Each pitch will cost £10 payable in advance and non returnable; this will, after the minimal village hall hire charge, all go to the East Anglian Air Ambulance, so a very worthy cause indeed. If this interests you please contact Karen by phone on 07815 104 331 between 6.30pm and 9.00pm, or during the day at weekends.
WiRE member needs your sponsors
WiRE member Sue Tonks will be doing a 10K Midnight Walk across Manchester on Friday 23rd May. It is to raise money for St Ann's Hospice which specialises in cancer treatment and care. The walk stats at midnight at Manchester city Stadium and travels into Manchester City centre. You can help by either joining Sue Tonks on the walk to raise money, or you could sponsor her. To sponsor Sue or for more details email sue.tonks@virgin.net
Ask an Expert
Do you need help with web design, emails, e-commerce or online shops? Lee Ann Smith of W3 Designs will be answering any questions posted at www.wireuk.org/forum. on ASK AN EXPERT.
Also Sarah Flower of Elevale PR and Marketing Ltd will be answering questions on PR.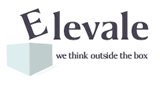 The Really Wild Food and Countryside Festival, Wales
St. Davids in Pembrokeshire, Britain's smallest city will host this unique event for the fourth year which is ran by WiRE member Julia Horton-Powdrill. Set in the stunning Pembrokeshire Coast National Park, The Really Wild Food and Countryside Festival is a 'Celebration of Food and Countryside Crafts Originating from the Wild'. The event is open from 10am – 5pm with an entrance fee of £3. It is on August 30th & 31st 2008. There is free parking, toilets and most exhibitors under cover. The Festival is about what goes on in the countryside and how we can all benefit from what nature offers us! For more details visit www.reallywildfestival.co.uk
"Supper at the Vineyard" Charity Event, Dorset
On Saturday 17th May 2008 we are hosting a 'Supper at the Vineyard' event along with the Swanage and Wareham branch of the Save the Children Campaign. Broadly the evening commences at 6:30pm with folks enjoying the vineyard and views and a complimentary glass of Purbeck Wine ~ a hot fork buffet and licensed bar will then be available, local musicians and a great raffle will follow. All ticket profits from the evening will go to Save the Children campaign and all proceeds from the raffle will be split between Save the Children and The Purbeck Comprehensive trip to Kenya scheduled for Summer 2009. For more details contact Theresa Steel on 01929 481525 or visit the website www.vineyard.uk.com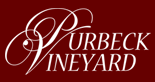 WiRE member signs up to Jobs deal
A ground-breaking new "jobs pledge" aimed at giving job opportunities for local people currently on benefits has been signed in Malvern by Jobcentre Plus and Tulip Cleaning Services. Tulip Cleaning Services, based in Malvern, is the first employer in The Marches Jobcentre Plus district (covering Herefordshire, Worcestershire and Shropshire) to have signed a Local Employment Partnership (LEP). This is a commitment from the company to offer work trials, one-to-one mentoring and guaranteed job interviews for people who have been on benefits and are ready to work (as part of the Government's 'In Work, Better Off: next steps to full employment' Green Paper). For more details contact Melanie Baker on 07828190500 or email tulipmalvern@aol.com
Summer Craft Fair, Shropshire
CARE Ironbridge cordially invite you and colleagues to our Summer Craft Fayre, comprising of hand made crafts, demonstrations, plants, refreshments, children's activities etc, which will be held on the 31st May 2008 at CARE Ironbridge, from 12 noon – 4 pm. Money raised is used to enhance the quality of the lives of our Service users with amenities such as barbeques, equipment, activities, parties, Christmas and Birthday presents etc. Stalls can be hired for £10 and CARE Ironbridge would really appreciate any donations for our Raffles Prizes, which in terms of revenue is one of the most successful attractions of this event. For further details or to hire a stall contact Debbie Watt on 01952 432065
Award winning Simply Staffordshire launch exclusive specialist Garden Tours
We are very excited to let you know about the launch of Simply Staffordshire's 3 day specialist Garden Tours. New for 2008, Maggie and Emily have added to the success of their award winning eco holiday house by introducing exclusive 3 day Garden Tours to some of the most beautiful gardens of North Staffordshire. Each Garden Tour includes some of the best famous, and some more hidden, gardens of stunning North Staffordshire from the Trentham Estate to private gardens which are part of the NGS. The Garden Tour also includes hand picked accommodation in the heart of the countryside, specialist guides, travel to each garden through glorious Staffordshire countryside, delicious local food and the whole tour is personally managed by Emily ensuring each Simply Staffordshire Garden Tour is a really special experience. Further information and pictures are available from Emily on 01889 591844/07736 414425 or enquiries@simplystaffordshire.co.uk.
HSBC Start Up Stars Awards
The eighth HSBC Start-up Stars awards were launched on 17 March. The Start-up Stars awards are aimed at rewarding fledgling firms that can demonstrate that they possess the determination, dedication, creativity and business acumen for success. Supported by Sky News and the Daily Express, the awards are open to UK-based sole traders, partnerships and limited companies that have been trading for less than three years. The contest will recognise 60 regional winners from across the country. These entries will then be whittled down to 10 overall regional finalists who will compete for the accolade of Start-up Star 2008 - and a £50,000 first prize – at a glittering prize ceremony to be held at London's Dorchester Hotel on 29 October. A £5,000 Green Award prize will also be available to the business that demonstrates how they have put the environment at the top of their business agenda, whilst overall runners-up and regional winners will also be rewarded with cash rewards of between £2,500 and £5,000. Application forms are available from HSBC branches, online, or by calling the Start-up Stars office on 0800 432 0769. Entries must be made by 16 May 2008. For more information about the awards visit the HSBC website www.hsbc.co.uk
Business Seminars, Somerset
The Director's Centre is offering free seminars based upon business growth. These seminars will give you the tools to grow your business, or you could talk to one of our experts as they've been there and grown businesses in turbulent times. For more details or to book please call 01225 851044 or visit the website www.directorscentre.com


Open Farm Sunday - An Opportunity to Feed Your Senses - Nationwide
On Sunday 1 June 2008, hundreds of farmers across the country will be opening their gates to the public. Open Farm Sunday, organised by LEAF (Linking Environment And Farming), offers a fantastic opportunity for everyone, young and old, to enjoy the living, vibrant countryside. Open Farm Sunday is a great day out for families, ramblers, birdwatchers and school children alike, to learn more about where our food comes from, and the work farmers do. By protecting the environment and nurturing the wildlife it supports; and protecting water, soil and air quality, farmers are ensuring the continuity of supply of wholesome food. LEAF farmers are committed to a sustainable system of agriculture which meets the economic needs of farmers addresses the concerns of consumers and minimises any impact on the environment. The 2008 event follows the success of Open Farm Sunday 2007, where over 450 farms across the country opened their farm gates, welcoming 150,000 members of the public on to their farms. To find out more about LEAF and Open Farm Sunday call 02476 413911 or visit www.farmsunday.org



Free Seminar for Business Start Ups with Barclays Bank, Shropshire
On Wednesday 7th May at Ludlow Town Football Club from 9.30 a.m.until 12.30 p.m. Barclays Bank will be holding a free seminar for people who are just starting out in Business and for those who have just started and want more information. There will be presentations from Barclays Bank, DRE & Co. Accountants, Lanyon Bowdler Law, Solicitors, Business Enterprise Support, PerfectArc Web Designer and The Rural Meeting Place, Networking and Marketing. After the presentations there will be the opportunity to network and talk on a one-to-one basis with the speakers about starting a business. To book onto the Seminar please contact 01584 890007 or e-mail info@theruralmeetingplace.com


Want to Save Money & Win £100?
WiRE member Marian Townsend can save families over £500 per year on their bills and it only takes half an hour and business can save a small fortune too. Are you using any of the following services? Phone? Mobile phone? Broadband? Laptop? Gas? Electric? If so why not switch to Utility Warehouse Club. UW keeps it prices down and we do not spend your money on advertising. Win £100 per month off your Utility bills by becoming a new customer with us and be entered into our monthly prize draw. Why not give me a call or pass this onto a friend to give them a better year! For more details contact Marian on 0800 781 0368 or visit the website www.telecomplus.org.uk/lifestyle
Special Offer on Coaching Workshop in June, Yorkshire
Due to overwhelming demand, our next 7 Steps to Understanding Coaching Workshop is on 5 June in Rutland, special WIRE members price £99. Book now - call Liz 01778 561326 or email coach@yourlifeiswaiting.co.uk
Organic Places to Stay in the UK Offer
Thank you to WiRE member Linda Moss who sent us a copy of her lovely book 'Organic Places to Stay'. We were considering giving it away as a prize but decided we like it to much! WiRE members have the chance to purchase Linda Moss' book with a £2 discount and free post and packaging. To order your copy of Organic Places to Stay in the UK at the special offer of £8.95 + free p&p within the UK, phone 0845 4589910 quoting WIRE Reader Offer. All major credit cards accepted. To preview the book visit the website www.organicholidays.co.uk.

Linda created www.organicholidays.co.uk 9 years ago and in 2004 her website won an Environmentally Friendly website Award. It's well worth a visit!
Free wrapping paper worth £10
Stop that last minute dash for a birthday card. Join Squashed Tomato for a quarterly delivery of gorgeous cards and you will have the perfect card already at your fingertips. Save time, save money and support charity. Choose the £10 themed selections to suit you, then the charity to benefit. There is no tie-in; you are free to cancel at anytime. WIRE members will also receive £10 worth of FREE wrapping paper with their first card order. Visit www.squashed-tomato.co.uk/freewrap for more details.
Switzerland Weekend Break Offer
Chestnut Travel offers weekend break to Basel – the city on the bend of the Rhine. Special Offer includes: 3 overnights in a double room or twin room in 3-star hotel with its own park located in the heart of the town, daily breakfast buffet, Mobility Ticket Basel (public transport), one bottle of mineral water in your room upon arrival, early check-in and late check-out on request, one shopping voucher for the fair trade shop"Zur Kalebasse" - worth CHF 10.00 per person, tea from Russian Samovar & coffee facilities every day, price includes city tax of Basel, detailed information pack before departure and International Passenger Protection Certificate. Arrival on any Friday & Departure on any Monday. Only £ 149.00 per person (based on two people sharing). Please visit www.chestnuttravel.com or send email to natalie.stenzel@chestnuttravel.com


Special Offer on Girls Just Wanna Have Fun Event , Peak District
WiRE member Lesley is organising a 'Girls Just Wanna Have Fun' event on 28th - 30th May in the Peak District. The cost is £325 fully inclusive for 2.5 days of adventure. She is making a special offer of £275 to the first 5 WiRE members who apply for places. For more details or book book email Lesley at Lesley@womengowildoutdoors.com or call 0845 0948486
What's caught our eye on the WiRE Rural Marketplace this month …
Helen's Choice:
Cows on Canvas
www.cowsoncanvas.com -

Jackie Spurrier – Found on the Rural Marketplace - http://www.wireuk.org/directory.aspx?member=2072
My pick of the rural market place is Jackie Spurrier, her cowsoncanvas.com website really hit the spot with me, being a confirmed cow fan!! I look forward to seeing the paintings of the Jersey cows she is working on. Her original paintings of curious nosey cows, look modern and fun and you don't need to have a farm house to hang them in.
Jackie also has a blog, and I was thrilled to read she was inspired to write one after attending last year's WiRE conference in Taunton and heard a presentation by Heather Gorringe (Wiggly Wigglers), on the benefits and potential of blogging, as a method of communicating with your customers. WiRE conferences really do help WiRE members!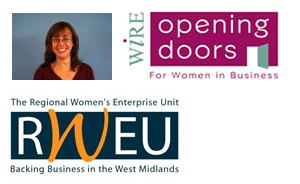 Helen Allen
Warwickshire Opening Doors Project Officer
(and Dairy Farmer)