to the TOP 3 Rural Marketplace Listings for last month!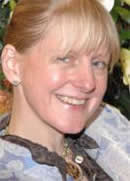 Penelope Bossom – Overbury Estate
www.overburyestate.co.uk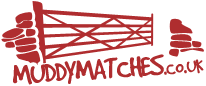 Lucy and Emma Reeves – Muddy Matches Ltd
www.muddymatches.co.uk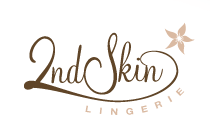 Karen Tomalin – 2nd Skin Lingerie
www.2ndskinlingerie.com
WiRE are pleased to announce the following events:
Get to the Top Conference – 28th January 2009 – Pickering, Yorkshire
This event will help you 'get to the top' of your business potential. Anna Farmery, an expert in her field, will talk you through the what, why and how of search engine optimisation, adwords and getting maximum traffic to your website. The opportunity to ask questions to a panel of experts and inspirational speaker Annette della-Porta of Luvit Jewellery discusses how she became successful, despite her extremely rural location. The event is being held at The Rydale Folk Museum and runs from 9.30am-3.00pm. Tickets cost £15 (inc Vat) and include lunch and mid morning coffee. Please book online now at www.wireuk.org


Staying in Touch- 25th February 2009 – Goole, Yorkshire
The what, why & how guide of online communications (Skype etc) and associated technology presented by Anna Farmery. More than just talking, real life use of communication technology will be included in the day. The event will be held at The Courtyard, Goole. For more information or to book online visit the website at www.wireuk.org.
Calling all photographers!
You will be aware of the beautiful pictures used in the WiRED magazines. We are looking for some new images for the Winter issue and for the 2009 seasons. Images should capture the essence of the rural environment. All images used are credited to the photographer so it's a great opportunity to showcase your work to the entire membership and wider networks. If you would like to contribute any of your images please send them to sarah@wireuk.org .
Country Living Spring Fair 2009
Country Living Magazine is holding their Spring Fair from Wednesday 11th March to Sunday 15th March 2009 at the Business Design Centre, London. WiRE members can exhibit at the subsidised rate of £180/m2, instead of the usual £280/m2. If you are interested in trading at this event please contact heather@wireuk.org for more details.
Great HSBC Offer for all members
As a WiRE member HSBC is pleased to offer you preferential rates for your electronic card processing. Debit and credit card processing could be right for you if you accept debit and credit card payments from customers and if you want competitive, fair pricing. Benefits include no set up fee (normally £150) and terminal rental from £18 + VAT for each static terminal per month (special rates for mobile and portable terminals, available on request) and a minimum monthly service charge of £15 per month. For more details call the HSBC team on 0800 731 8921 stating you are a WiRE member or visit the website www.hsbc.co.uk/business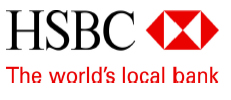 WiRE member Julia Packham re-launches her business.
The Return of Sisserou! As seen on Dragon's Den.
You will be delighted to know that Julia is re-launching Sisserou Rum and Coconut Cream liqueur. She is expecting to have the product in the first week of December. Stock will be limited. If you do not want to miss out contact info@sisserou.co.uk or call 01603 259999. Drink Sisserou on its own over ice or use in cocktails and delicious recipes! www.sisserou.co.uk

Farmers Market Christmas Special – Staffordshire
WiRE member Laurie Beckett and her business UDF Ltd are working in partnership with the MJ Barrett Group to announce a very special Christmas Farmers Market being held at Doveleys Garden Centre on Saturday 13th December between 10am - 3pm.Places are limited and are strictly on a first come first served basis. The entrance requirement has been extended to be within 50 miles of Doveleys Garden Centre and stall fees reduced to £20.00. Stalls will be under a covered area in the heart of the garden centre with Christmas entertainment laid on. If you are interested in reserving a place, please reply via email or contact Clive on 07968 292573 or Laurie on 07875 537373.
Stamford Christmas Winter Wonderland – 21st December 2008
WiRE member Rosie Maclennan's business Lifestyle Markets are holding a Christmas Winter Wonderland fair at Bath Row, Stamford on Sunday 21st December between 10am-8pm. The Winter Wonderland Fair will follow a Victorian theme and is set to be a fantastic day for all the family. There will be many entertainments including horse drawn coach rides, a vintage fair, Victorian games, carol singers and quality Christmas shopping. Food will be available including a hog roast and mulled wine will be served throughout the day. Entry to the Winter Wonderland is free, so why not go along and enjoy the Christmas cheer! For more information on the event please email info@lifestylemarkets.co.uk.
Inspiring Women in Business Event – 22nd January 2009 – Huddersfield
The Huddersfield and Calderdale WiRE networks offer women in business the chance to network and do business with like minded women and would like to extend an invitation for all business women in the Kirklees and Calderdale areas to join them at this fantastic event. The day will be held at the Textile Centre, Huddersfield between 10.00am-2.00pm. The aim of the day is to inspire women to set up their dream business and/or to keep going during these difficult times. We will hear from 2 of our members about their journey in business and we have some fabulous key speakers including Sally Robinson of Ample Bosom who tells her story of how she grew a national and international customer base and made it to the movies, all from a farm in North Yorkshire. For Further information on the event please call 01484 500461.
Aston University Wedding Fayre - 29th March 2009- Birmingham
Aston University are opening their doors to Weddings from 2009 and as such are holding a wedding fayre on 29th March 2009 at the Lakeside Centre. The lakeside centre is based on the green and tranquil Aston university campus. If you want to boost your business, but find most wedding fayres too expensive then some along. Exhibitors packages are excellent, starting at just £50 with extensive publicity opportunities. If you would like to know more or would like to book your place please contact Tina at 'The Big Day Company' on 07810 820242


Yorkshire Independent Business Showcase – 18th April 2009 -York
The Yorkshire Independent Showcase is to be held this year at the Exhibition Centre at Yorkshire Racecourse. The event is organised by Sanctuary who are planning on bringing together a wide variety of independent businesses who are based throughout Yorkshire. It provides an opportunity for small businesses to show what they can do to both other exhibitors and the public. The categories at the event range from wedding services, leisure and education to food and drink. Workshops and seminars will run throughout the day with Jennifer Celerier and Kristina Grimes from 'The Apprentice' holding a 1 hour workshop from 2-3pm. After the show in the evening a carvery will be served (one ticket per trade stand, with additional tickets available to book) The racecourse bar will be open and the evening will provide a fantastic opportunity to network. At the start of the dinner the fantastic Nicky Patterson (international speaker) will be speaking and the meal is followed by a firework display. The day will raise money for the High Dependency Unit at York Hospital with an aim of reaching £10,000. The entry fee is £4. To book a stand or for more enquires please contact Carole Anne on 07919 020548 or email carole-anne@sanctuarymanagementuk.com. For more information or the event please visit the website www.sanctuarymanagementuk.co.uk.
WiRE member to feature on the BBC – Cumbria
WiRE member Jo Hampson is to feature on the BBC programme the 'One Show' during the week of the 12th January 2009. The show made a short film of Jo's two companies which is introduced by Carole Thatcher. The BBC was interested in the story of her 'downshifting'. Jo and her husband left their senior jobs in the public sector and dropped their salary by 85%. The 'One Show' is to focus on Smoky Jo's the smoking cooking courses. For more information on Smoky Jo's please visit the website http://www.steppingoff.co.uk/SmokyJosHome_000.htm and take a look at the Rural Success Stories http://www.wireuk.org/bigStory.aspx?cardID=1871

WiRE member receives Fashion Award recognition- Derbyshire
WiRE member Carry Somers is delighted to have won two prestigious Awards at the first fashion Industry ethical awards that took place on the 13th November. The award show called Re:Fashion Awards was attended by many top names and influential people within the fashion industry. Carry's business Pachacuti, was up against finalists with long established names in the industry such as People Tree. Pachacuti, based in Derbyshire and with an online shopping store, provides a range of Fair trade clothing and Accessories. The business was founded by Carry on her passion to improve the lives of Andean producers and their communities. The ethical company picked up the Re: Business and Re: People Awards. For more information on the Re:Fashion awards please visit the Website http://www.refashionawards.org/news/20. To find out more about Pachacuti visit the website at http://www.pachacuti.co.uk/


IT Futures Events- West Midlands
IT futures is an IT and Consultancy project based at the University of Wolverhampton which helps Small and Medium size enterprises adopt internet technologies. IT Futures hold various events throughout the West Midlands and will be holding a 'Customer Relationship Management' event on Tuesday 9th December at the Park House Hotel in Shifnal, between 9.30am-4.00pm. The one day workshop will provide a practical introduction to CRM technologies and processes and help you understand the steps your business would need to take to introduce a CRM strategy. Susan Hallam who has 20 years experience and is one of the UK's best Internet Marketing trainers will run the day. The event is FREE for Small and Medium size enterprises in the West Midlands. To book your place on the event please visit the website http://www.e-adoption.co.uk or phone 01902 518599.

How to Web you way through the Recession Guide- Shropshire
The two companies behind the popular "Wake Up Your Website!" seminar and road show have released a 25–page e-booklet guide to the ways in which Shropshire businesses should be looking to their websites to help them weather the economic bad times. PerfectArc of Ludlow and Telford's Ascendancy Internet Marketing have been running the Wake Up Your Website venture for 18 months and have captured their experience of working with hundreds of businesses of all sizes into the free guide. Andrew Corbett, Anna Wilde and Helen Mitchell who comprise the team, have compiled a comprehensive guide to the ways that business websites and new web technologies can be used to cut costs, retain clients, protect prices and profit margins and to start to move into new lines of business. For more details please visit the website www.wakeupyourwebsite.co.uk or phone 01952 780 222
WBDA's High Growth Business Acceleration Programme- West Midlands
WBDA (Women's Business Development Agency) are now starting to recruit for their High Growth Business Acceleration Programme. Places will be awarded on this programme to 10 women who own their own businesses with significant growth potential. Each of the selected ten women will receive training, business mentoring and other specialist support worth a total of £5,000. If you live and run an existing business in the West Midlands and would be interested in this fantastic opportunity please contact Joy Hunter at joy.hunter@wbda.co.uk. WBDA can also be contacted by phone on 02476 236111.
Train to Gain- East Midlands
Suzanne Londra who is currently working as a Business Development Advisor for Hull College would like to inform WiRE members in the East Midlands of the 'Train to Gain' initiative. This is a new initiative to support businesses during the current serious economic downturn. Within this scheme, Hull College can offer completely free NVQ Level 2/3 training in many areas including; manufacturing technologies, building & construction, transportation & maintenance, hospitality & catering, sport leisure & recreation and administration & Business Management. There are also other areas where free training can be offered. If you would like more information please contact Suzanne Londra on 01928 513344.
Absolute Lifestyle-Norfolk
Absolute Lifestyle is a new lifestyle magazine which will be distributed around the county of Norfolk. The magazine is intended to showcase fashion, music, eating out and aimed at readers with fine tastes in these areas. The magazine will be free and wishes to support new businesses, by offering free editorial and reduced rate advertising. Information on Absolute Lifestyle can be found on the website http://www.absolutelifestyle.net/. If you are interested in advertising or being featured in the magazine please contact Clare Kafourous and mention WiRE on 07590 069762 or via email info@absolutelifestyle.net.

Funding grants available towards flexible training
Funding has been made available by LANTRA for women working within the landbased sector. If you are a employee or employer in this sector you may be entitled to a grant of £400 towards your personal development plan. Furthermore, if you are in a senior manager, owner or director within the East of England and employ between 10 and 250 staff you may be entitled to a grant of £1000. Please email - lantra@angelakimberley.co.uk or call 07814 883380 to find out more. Exceptions to the definition of landbased sector for the LANTRA funding are Animal Technology, Aquaculture, Equine, Farriery, Fisheries Management, Floristry and Veterinary Nursing.
Extra Financial help for Business Owners
Business owners may not be aware that they are eligible for extra financial help through government tax credits. Working Families is the government funded body that has been set up to help promote tax credits to SME employers and their staff. Tax credits are regular payments to you from the government to help you with the cost of living and running your business. Tax credits can help make childcare affordable for you and reduce life's stresses helping you to focus on your business. Working Tax Credits are also accessible to those without children who are running small business. For advice on tax credits call the free help line on 0800 0130313 or visit www.workingfamilies.org.uk.
Help needed for rural research project
Naharun Nessa, a final year student studying ICT in the Business Environment at Queen Mary University of London is currently conducting her final year business project researching the 'Impact of ICT on a small businesses competitiveness and flexibility'. The project involves conducting primary research and Naharun is looking to arrange a meeting with small companies to assess how ICT impacts (or not) their day to day business operations and what effect it has on the competitiveness and flexibility of the business. She is focusing in particular on small businesses led by women in the rural environment and so WiRE members are ideal candidates to answer her questions. If you think you could help Naharun by answering some questions, please email her at her university address ee05u026@elec.qmul.ac.uk.
Rural Business Survey Launched- North East England
A survey is being launched by the Northern Rural Network to assess the impact of the economic slowdown on the rural economy of the North East of England. Researchers hope that the survey will be the largest of its kind. The Northern Rural Network are inviting any rural businesses from sole traders, farms and start-ups to larger firms, consultants and long established operations to answer the survey. Questions will include issues such as the credit crunch, changes in fuel prices, the wet summer and how planning systems are affecting business operations and plans for the future. The results will be used as a voice of the rural economy, to help plan strategies to tackle challenges and to promote the importance of rural businesses within the wider North East economy. The survey is supported by Northumbria Larder and all businesses taking part before the 15th December will be entered into a prize draw to win one of three £70 restaurant vouchers. To take part in the survey please visit http://www.ncl.ac.uk/cre/about/ruralbussurvey.htm
Home owners needed for BBC Programme
A new BBC programme Home to Hotel and are currently on the hunt for contributors to take part in the series. The BBC are looking for homeowners who are planning to set up a B&B and who would benefit from some expert advice. The show will have a small business expert who will follow their progress, offering expert advice and style tips, right up until the B&B opens for business. Therefore, ideally the BBC are looking for people who still have work to do on their property. All that is required from the contributors is that they would be happy to be filmed as they progress. If you are interested please contact the BBC via phone 0161 244 4353 (standard rates) or email hth@bbc.co.uk


Garden Diva discounts
Now that Christmas is rapidly approaching, Garden Divas is here to help you battle through the shopping with the immediate launch of our "Gifts of the Week" promotions! Each week throughout leading up to Christmas Garden Divas will dramatically discount three products as a special offer for Garden Divas online shoppers. The chosen products will be reduced for one week only, so be quick to order your favourite before it returns to full price! To help save pennies this festive season, it really is your chance to snap up a bargain. Keep an eye on the website www.gardendivas.co.uk and maybe your favourite Garden Divas product will appear at a reduced rate!


Distance Dieters offers 10% discount to WiRE Members
Distance Dieters is a bespoke, convenient weight loss and exercise plan for business executives and owners who want help to shed pounds in today's credit crunch climate.

The programme is the brainchild of WiRE member Anna Mason, who believes it is the only programme of its kind in the country. "Distance Dieters delivers effective, tailored weight loss and exercise programmes online, by telephone and with unlimited email back-up. Basically, I am there for people - at the end of a phone or at the touch of a mouse." Anna is offering 10% discount to all WiRE members who would like to take up the Distance Dieters Programme. For more information and to request a factfile contact Anna on 07778 218009 or anna@annamason.co.uk


10% discount on beautiful handmade jewellery
WiRE member Tricia Gillies is offering a 10% reduction on all orders of her handmade jewellery during November and December. Her jewellery from the heart of the Peak District, will make a perfect Christmas gift or a special treat for yourself. For a really unique present you may commission a handmade necklace or bracelet to your own requirements. To take advantage of this offer just quote 'WiRE' when ordering. To place your order visit the website http://www.triciaclarkdesigns.co.uk/

Great Special Offers on Promotional material and Webdesign
Lee Ann Smith of w3 Web Design is offering WiRE members some fantastic deals. Business Cards can be produced at the special price of £79 for 1000, plus free print on back. All cards are Matt Laminated and have a professional finish to them. The price also includes free delivery to UK Mainland. Lee Ann is offering special offers on printing including A5 Flyers or A6 Post Cards which are £99 for 5000, including free print on the back and delivery. Website design packages start from £149 and w3 designs also create complete business packages which include logo, brochure/flyer and business card designs priced to meet the needs of new and small businesses. Call Lee Ann now for more information – 01994 241454 or visit the website www.w3designs.co.uk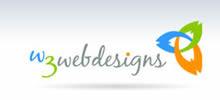 What's caught our eye on the WiRE Rural Marketplace this month …
Julie's Choice –
Arts Hut - www.artshut.com
Anna Wilson-Patterson- Found on the Rural Marketplace- http://www.wireuk.org/directory.aspx?member=3337

Arts Hut is a studio gallery in East Sussex. The gallery exhibits original drawings, paintings, prints and sculpture created by local artists and designers. There is a gallery shop, studio and sculpture garden in the Old Sweet Factory in the medieval village of Herstmonceux, East Sussex. Sounds & looks worth a visit!
Julie