to the TOP 3 Rural Marketplace Listings for last month!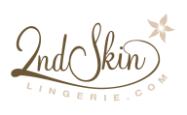 Karen Tomalin – 2nd Skin Lingerie Ltd
www.2ndskinlingerie.com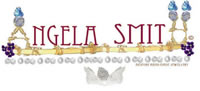 Angela Smith - Angela Smith Bespoke Hand Made Jewellery
www.angelasmith.co.uk





Michaela Kempson - Betsy's Boutique
www.betsysboutique.co.uk
Last Chance to book for WiRE Regional Networking Extravaganza, East of England
WiRE is coming to Hertfordshire as part of the Regional Networking Extravaganza. The venue is South Farm, Shingay-cum-Wendy, Royston, Hertfordshire, SG8 0HR and is from 9.30am – 3.00pm on Thursday 11th September. The event is sponsored by Business Link East and features the brilliant "Rollercoasters, Roundabouts and Roulette" Seminar with Sue Tonks, WiRE member motivational speaker Jules Wyman and "Professional PR for Small Businesses"- taster session run by Business Link East. Oh and of course a light lunch and loads of networking! Cost is £25 Inc VAT for members and £50 Inc VAT for non members. Places are limited so book online now at www.wireuk.org

WiRE Technology Building Bigger Rural Businesses - Suffolk
WiRE has teamed up with BT to hold a technology day on Thursday 9th October 2008. The event is held at Adastral Park, Martlesham, Suffolk from 9.30am- 3.00pm. This event features Robin Mannings - BT Futurologist, WiRE member Anna Farmery - Blogs, Pods & Twitters – who was a speaker at our main conference in March, lunch and then a tour of Adastral Park and a motivational speaker (tbc)! The price is £25 Inc VAT for members and £50 Inc VAT for non members. There is a discount available if you book on both events, see the website www.wireuk.org for more details. Places are limited so book online now at www.wireuk.org

English Winter Fair Opportunities
WiRE are exhibiting at the English Winter Fair which is based at the Staffordshire County Show Ground, running on the 15th & 16th November 2008. The cost of exhibiting for both days is £70. (If you require electricity the cost is slightly more). If you are interested in trading at this event then please contact Emma on 01952 815451 or Sheila on 01952 815473.
Great HSBC Offer for all members
As a WiRE member HSBC is pleased to offer you preferential rates for your electronic card processing. Debit and credit card processing could be right for you if you accept debit and credit card payments from customers and if you want competitive, fair pricing. Benefits include no set up fee (normally £150) and terminal rental from £18 + VAT for each static terminal per month (special rates for mobile and portable terminals, available on request) and a minimum monthly service charge of £15 per month. For more details call the HSBC team on 0800 731 8921 stating you are a WiRE member or visit the website www.hsbc.co.uk/business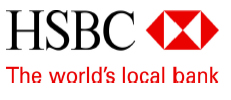 Opening Doors Training workshops
Opening Doors Training workshops are now running for anyone who lives in the West Midlands. They are free for anyone who has been running a business for 12 months or less but if you have been running your business for longer than 12 months you can still attend but at a cost of £40 per workshop. Bookings are now being taken for September and October and places are limited on a first come first served basis. Workshops include Opening Doors 1, 2 and 3, Tax Matters, Ideas Workshop and Display Techniques and run from 9.30pm to 2.30pm. To book on to any workshops or to get further information then please call Emma on 01952 815451 or email emma@wireuk.org
WiRE's Facebook Page
Over 120 of you have already joined the WiRE Facebook page to gain access to up to date information, photos, reviews, event information, discussion boards and much more. Want to join WiRE on Facebook and become a keen online networker? Join WiRE at www.facebook.com/group.php?gid=8561171654. and let your friends know!
Thinking of advertising in WiRED Magazine?
Are you thinking of advertising in the WiRED magazine but do not have the time to get your ad ready? Lee Ann Smith of W3Designs has kindly offered to design your advert and make it the correct size pdf for the WiRED Magazine for only £15. All she would need is your logo in jpg format. If you would like to take up this offer you can email her at leeann@w3designs.co.uk or call her on 01994 241454.

WiRE Cambridge Network
Our WiRE West Cambridge Network had a very interesting speaker at their July meeting and thought other WiRE members might benefit from her advice about growing a business, and interested to know of her very first book on parenting, brought forth with sweat and tears! You can find notes on the presentation by Judy Reith - Parenting People from the West Cambridge webpage of the WiRE website in Local Documents at the bottom of the page. www.wireuk.org/networks/network.aspx?id=79
| | |
| --- | --- |
| | |
Shropshire Food Hero
The Best Of Taste Company is one of Shropshire's most popular artisan producers. The fruit sauce company was started by the late Anne Lipson and is now run by her husband, Nick. It is based in a former snooker room at Mr Lipson's spacious home in Treflach, near Oswestry. The Best of Taste Company has earned its reputation for excellence by sourcing only the best products. Some sauces are made with local fruits, such as bilberries, while others are made with more exotic varieties that are shipped in from around the world. For more details visit the website www.bestoftaste.co.uk
WiRE member has show success
WiRE member Anne Coombs owns Alta Lyn Alpacas which is based in Exmoor near Lynton and Lynmouth. Her Alta Lyn Bryony recently won the award of Best Fawn Huacaya at the British Alpaca Society Spring Show held at Bristol. Her dam is Japonica and her sire, Sumar of the Alpaca Stud, of which she owns a share. For more details and to see pictures visit the website www.altalynalpacas.co.uk
Gardening Show 2009
An exciting new Gardening Show is coming to the area in 2009. The Staffordshire Garden Show will be held at Uttoxeter Racecourse on the 4th & 5th July 2009 and will feature specialist nurseries, gardening sundries and a celebrity opening. In addition to the horticultural aspect of the show, a large Country Fayre area will feature rural/country crafts, food and pursuits. Staffordshire Garden Show would like to offer relevant Wire members the opportunity to exhibit their products/services within the Country Fayre area of the show with stands from £100 for 2 days (Wire Special Offer). Garden Designers/Nurseries are also welcome to exhibit within the main horticultural area of the show. For further details see our website www.staffsgardenshow.co.uk. or to book please contact us on 0845 230 8808.
Michaelmas Fair in Hampshire
The Michaelmas Fair is being held on Saturday 27th September from 10:00am to 6:00pm and Sunday 28th September 10:00am to 4:00pm. The Fairground is a well known craft centre in Test Valley, Hampshire, developed on the site of the old agricultural Weyhill Fair. The Michaelmas Fair, once described as 'the greatest fair in the Kingdom' involved particularly the trade of sheep, cheese, and hops. Alongside it grew a pleasure fair. The Fairground Community Interest Company is reviving the fair to become a showpiece for traditional crafts and to celebrate the history of the Weyhill Fair and are looking for traditional crafts and food stalls for the event. Please contact: info@fairgroundcraft.co.uk and visit our website - www.fairgroundcraft.co.uk for more information.
Winning Monkey Business
The Country Monkey has scooped the prize for Most Innovative Product of the Year in the Cotswold Life Food and Drink Awards 2008. The event was held at the Beaufort Polo Club, Westonbirt on the 21st July. The company is based in the Cotswold Village of South Cerney and produces a range of breakfast granolas and mueslis. The products are hand-baked using the finest, sustainable ingredients - including unsprayed apples from its own orchard. The quality shines through in the tasting and this was rewarded by the judges. If you want to try any of The Country Monkey's breakfast products look out for them at farm shops, delis and health stores throughout the UK. Alternatively, products can be bought mail order direct from the website www.thecountrymonkey.co.uk or by phoning 01285 860333
Self Help for the Soul Experience - Staffordshire
Increase your emotional intelligence by attending a unique and relaxing one day event designed to help take you and your business to a new level. Our experiential day draws on yogic technology, NLP and mind mastery (with a generous sprinkling of pure enjoyment) to give you new insights, create the life/business you really want, explore what emotional intelligence means to you and grow your capacity to find the answers from within you. The course is on Sunday 28th September from 10.30am – 4.00pm. The cost is £50 per person or £95 for two people and is in Great Haywood. Refreshments are available and there is free parking. Call Barbara on 01785 824589/07906 336246 or email Barbara@simplyByoga.co.uk

Dearnford Lake's Team Raft Racing Event
On Saturday 20th September Dearnford Lake in Shropshire are holding a team raft racing event on the lake and a festival of fine food, arts and crafts. The event runs from 9am to 5pm and entry is £5 and children are free. The event is in aid of RABI, which supports farming families. There are many activities on the day which include local food and drink producers showcases, work by local artists, designers and craftsmen, a classic car display, open clay shoot, potters wheel, welly wanging, hog roast and much more. For more details call Jane on 01948 662934 or visit the website www.dearnford.com

Luvit in the Sunday Times Style Magazine
WiRE member Annette Robinson of Luvit Jewellery had a 2 page feature in the Sunday Times Style Magazine. The article centred on their 'off-grid' home meaning they have no mains utilities and how they operate a green home and business lifestyle. To view the article visit the website www.timesonline.co.uk/tol/news/environment/ article4390530.ece This will give WiRE members an insight into the way Luvit Jewellery operate and how environmentally friendly they are!
WiRE member gains sponsorship
Wileq has gained a sponsorship with top international rider Polly Stockton to provide her and grooms with their clothing. After only being open for business since July 1st, Wileq are absolutely thrilled and somewhat a little stunned at such an achievement in such a short space of time. Lynda Williams, owner of Wileq is a lover of fashion and an experienced, passionate horsewoman, and has always had a creative streak and started designing equestrian clothing several years ago as a hobby. Lyn's designs, which she describes range from fun, colourful and bold to 'edge of chic' are available on-line at www.wileqdesigns.co.uk. She also aims to have her clothing available through a select number of stockists throughout the country in due course. For more details visit the website www.wileqdesigns.co.uk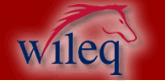 Effective Parenting – What can a Parent do Course – Malvern
Calling all parents - of young children and teenagers! Would you like to join the hundreds of thousands of parents from all walks of life who have enjoyed this course in the past few years? The purpose of the course is to help parents find their own ways of enjoying their children more and being more effective. You will find it relaxing and enjoyable, have some laughs, and make new friends. Courses start again in September in Welland, Near Malvern, WR13 6LN. The next locally run courses will take place in Welland on eight Wednesday evenings from17th September and on eight Thursday mornings from 18th September. You can enrol for either course (but not both!) and details of the venue will be given with confirmation of your booking. Groups are kept small, so early booking is recommended. Cost is £28.00 for the course (8 sessions, 2 hours a week) and £6.50 for the book. For more details contact Charlotte Carver on 01684 592 179 or email charlotte@bidderscroft.com.
Sheriffhales Country Fayre – Shropshire
Sheriffhales Country Fayre is in its third year now and is being held on Saturday 6th September from 12.30pm. There will be lots of stalls, attractions and refreshments including meet the farm animals, archery, bouncy castle, dog agility courses and music as well as the imaginative scarecrow displays with follow the trail and vote for your favourite. This is a great day out for the family. For more information call Stephen Yates on 01952 460611.
WiRE Blogger opens Roots Farm Shop and Café
After many long months Katherine Hutchinson has opened Roots Farm Shop & Café. Roots Farm Shop & Cafe is the new addition to a mixed dairy and arable farm at East Rounton, near Northallerton in North Yorkshire. The Farm Shop was born through the need to improve the sustainability of the business and the enthusiasm of the family's next generation. The farmshop and cafe are both housed in a 19th century redbrick farm building designed by the famous Art and Crafts movement architect Philip Webb. The shop sells a full range of freshly prepared meats, bakery products, vegetables and condiments. Wines and beers are also available. For more details visit the new website www.rootsfarmshop.co.uk or read Katherine's blog at www.wireuk.org/stories.aspx?catID=9.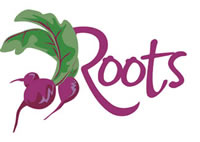 Ask an Expert
Do you need help with web design, emails, e-commerce or online shops? Lee Ann Smith of W3 Designs will be answering any questions posted at www.wireuk.org/forum on ASK AN EXPERT.

Events at Studio 61 Gallery and Art Café, Derbyshire
There are many upcoming events at Studio 61 Gallery and Art Café which is based in Lea, Nr Matlock. The gallery is open on Thursday to Sunday 12pm-4.30pm and has free admission. Future exhibitions include Eileen Turner with her equestrian and wildlife artists collection of original watercolours, Chris Gilbert with the digital landscape photography of the peak district and a jewellery festival which will celebrate the diverse collection of jewellery at Studio 61. For more details visit the website www.karinagoodman.com or telephone 01629 534532.
WiRE member becomes deputy editor
After five years spent selling stories into the press through her successful public relations business Feeder, the tables have turned for WiRE member Caroline Sargent who has recently joined AGA Living magazine as deputy editor. The once subscription-only consumer title is undergoing a revamp for a national launch in September, with lots of inspiring news and features on food and drink, Aga friendly recipes, events, rural life, country homes and interiors, gardening, grow-your-own, travel and much more. Caroline is now inviting news and feature ideas from other WiRE members who feel they have something of interest to share with lovers of the 'Aga lifestyle'. Note - owning an Aga is not an essential criteria for readers or contributors! Send your food and product news in a press release to caroline@feederpr.co.uk.
Big Thank You to WiRE members
Rosie MacLennan would like to thank all WiRE members who helped and supported the Stamford Family Fun Day & It's a knockout 2008! We greeted approximately 8000 visitors and raised £4,000 that will be put back into our local community though Stamford & District Kiwanis. Burghley Estate provided us with the most beautiful setting and a perfect venue. Our main sponsors this year were Cummins Generator Technologies who not only supported us with various out goings but many of their staff worked incredibly hard all weekend with our event build and general assistance. Little Tikes gave us 100's of Little Tikes toys and equipment for the children to play on which went down a storm! Finally I would like to say thank you to all our visitors for attending this event and giving so generously. This is an event that we will be aiming to keep on our Calendar for many years to come but it will only be possible if we continue to receive the same support we have had this year.
Upcoming Equine Workshops
Leigh is an Advanced Epona Instructor and highly experienced therapist and horsewoman. Her workshops are unique, very powerful and hugely enjoyable. I have had the pleasure of co-facilitating with Leigh on two previous workshops here in England over the past two years and this year we are running three workshops over three weekends in September that I wanted to remind you about. There are still places available on all three workshops. Leigh does also offer scholarship places to those with financial challenges - contact Leigh directly to enquire about these at heal@localaccess.com. There is also the unique opportunity for those interested to book private individual sessions with both Leigh and myself during Leigh's visit in September, please do let me know if you are interested in taking up this offer. I have three different locations in Shropshire and Mid-Wales from which to offer these sessions. For more details email angela@equinereflections.co.uk
Office Space to Rent – Essex
WiRE members are being offered the chance to rent office space in Essex. This is ideal for up to 3 people with good security and secure parking. The office space is situated in the heart of Epping Forest and is ideal for somebody looking to move away from home. The cost is £495 per calendar month inclusive of gas and electric with the use of a fully equipped kitchen and bathroom. For more details contact Vicky on 0208 502 2327.
Part Time Retail Vacancies with Aga and Fired Earth
WiRE member Sue Belcher has recently joined the Aga and Fired Earth recruitment team. She is contracted to Aga and Fired Earth and her role primarily is to recruit Sales Advisors for their showrooms around the UK. Sue works for Resource Bank Recruitment, who are a leading provider of outsourced recruitment solutions, working in collaboration with some of the UK's best known companies to provide them with cost effective, tailored solutions to resourcing challenges. In 2001, the Aga Foodservice Group acquired Fired Earth, well aware of the synergies between the Fired Earth product and the illustrious Aga. Fired Earth can be found in over 60 showrooms worldwide and aims to inspire its customers with its unique collections of tiles, paints, kitchen living, bathrooms and fine oak flooring whereas Aga is the premier cast iron range cooker and heat storage cooker manufacturer. If you have sales experience, plus an interest in home interiors, cookery or the fabulous Aga cookware range then why not visit www.resourcebankcareers.co.uk and click onto Aga Rangemaster for details of Aga or Fired Earth roles at showrooms near you? Not only can you receive a competitive rate of pay, but also staff discount and purchase schemes!
"Hot Desking", Yorkshire
Richmondshire District Council's flagship business centre is launching a new facility to help hard-pressed businesses cut their costs. Innovate! in Colburn is already designed to offer a managed environment in which businesses can develop and grow. With many firms facing difficult economic conditions, the Council has opened its first "hot desking suite" at innovate! to provide affordable office space for small businesses. The new suite provides office space, a telephone and a high-speed wireless internet connection on a daily – or even hourly – basis. Other administrative services such as the use of a photocopier and fax machine are also available. The suite can be booked from 9am to 5pm Monday to Friday, at £5 an hour, £20 for a half-day or £35 for a full day. Centre Manager Abi Bromirskyj said: "We know that many small businesses would benefit from a dedicated office facility, but simply cannot afford to pay the associated overheads during the credit crunch. The hot desking suite is aimed at any business, to help them cut their costs but still give them a professional image and the best quality business services. For further details contact the Centre Manager on 01748 831900 or email a.bromirskyj@innovate-colburn.co.uk.


Creative York Free Membership
WiRE members are being offered the chance to join up with free membership at Creative York (part of Science City York). It's a network of creative people in North Yorkshire, and have regular events and training. They can also help any pre-start/start up /developed creative businesses within your membership, with additional business advice and funding if you use technology in your business process. All creative businesses and freelancers are welcome to join our network for free. Our web site is www.sciencecityyork.org.uk/creative and registration is on the left hand side of the page. For more details email heather@heathernivern.com or visit the website.
Free Tickets for Growing Your Own Business Exhibition and Conference
WiRE members are being offered the chance to attend the Growing Your Own Business Exhibition and Conference at the NEC in Birmingham. The event is on the 3rd and 4th October 2008. If you are starting out, growing an existing business or just looking for inspiration this event is perfect for you. Your can benefit from free business conference featuring Cheapflights.co.uk and LOVEFiLM International, workshops – receive high quality business information and network with like-minded business owners and extend your network. For more information and to view the full exhibitor list visit www.sme-events.com. To gain free entry to the event the promo code is GWIRE.

Women Unlimited Events – London
Women Unlimited Events are holding an event on September 30th in London for women entrepreneurs where they have five women who are discussing how they have achieved the success that they have. The ticket booking page is www.womenunlimited.eventbrite.com. And WiRE members can get £30 off by putting in the code INSPIRATIONAL in the discount box. That's just £95 for a half day event including champagne and chocolates! The day runs from 1pm to 5pm and is being held at the Business Design Centre, 52 Upper Street, Islington, London N1 0QH. You can read more about the event and book tickets at www.womenunlimitedevents.co.uk.
Business Link Start-Up Service in the East Midlands
Thinking of starting your own business – you're not alone! A wide reaching communications campaign has been launched to promote the Business Link Start-Up Service in the East Midlands. The East Midlands Development Agency (EMDA) funded campaign, which runs over two years, will use innovative techniques to target entrepreneurs in the region who are thinking of starting new businesses, encouraging them to tap into the support services available through the Business Link network to help them get their ventures off the ground. In the past year, a total of 1,966 businesses in the East Midlands have been established with support from the regional Business Link Start-Up Service. The campaign started this month, with Business Link advisers attending a number of events across the region, stocked with valuable information about how people thinking of starting their own businesses can access the wide range of advice and help available to them. The Business Link Start-Up Service offers a range of free advice for people starting their own business or those currently running their own business who may need extra help and advice to grow and develop. The Business Link Start-Up Service can also offer ongoing one to one business support with access to dedicated advisors. For more information on starting your own business contact Business Link on 0845 058 6644 or visit www.businesslink.gov.uk/eastmidlands

Business Opportunities Evening in Worcester
In the light of the much media covered 'credit crunch' and all that this can mean to a small business; FSB Worcestershire will host a one-off Business Opportunities Evening. The event will take place at Worcester Rugby Football Club on 23rd September, from 6.30pm - 9.30pm and will include 2 presentations by local business specialists together with a substantial exhibition of local businesses and organisations from the public sector, plus drinks and a hot supper. There is a charge of £15per person or £25 for 2 people - this cost includes a complimentary stand (subject to availability), a drinks reception, hot supper and the 2 presentations. For more information or to reserve your place please ring 01386 750032.
Wake Up Your Website' Event, Shropshire
Is your business's website failing to get the traffic you need? Does it struggle to turn potential customers into real clients? You could be missing out on the huge business opportunity that the Internet presents. Why not take the first step towards turning your website around by attending this free three hour 'Wake up your Website' event on Tuesday 21 October, Tuesday 18 November and Tuesday 9 December 2008. Everyone attending the event will go away with their own personalised website action plan. Register now through our website at www.wakeupyourwebsite.co.uk or by giving us a call on 01584 876222 or 01952 288314
Fast Growth Business Awards Information
In March 2009, Crimson Publishing are organising the Fast Growth Business Awards. One of the categories is for the Female entrepreneur of the year 2009. For more details on this award ceremony and how to enter email Nicole Jackson at nicolej@crimsonbusiness.co.uk. or ring 020 83341789.


Business Support Network Conference – Somerset
Women in Business are hosting their third annual conference "Strategy for Success" on Wednesday 22nd October 2008. The event is being held at Dillington House, Ilminster, Somerset and runs from 9am and finishes at 4.30pm. The day involves networking and talks from Sally Wilcox, Craig Goldblatt and Sarah McPherson just to name a few. The event is supported by Business Link and South West of England Regional Development Agency. The cost for WiRE members is £55 and this includes lunch. To book visit www.businesssupportnetwork.com.
Enterprising Women Conference and Awards
The second Enterprising Women conference is being held on Friday November 21st at Abington Hall, Cambridge with the Enterprising Women Awards taking place in the evening. Nominations close Tuesday 30th September and at this time nominees for the Enterprising Women Awards must be Enterprising Women members and be based in East of England region. Categories include high flyer award, customer impact, business supporter, green award, best boss and young entrepreneur. To nominate or for more details visit www.enterprising-women.org.
Let's Talk Seminars – Nationwide
The Let's Talk seminars are run by Barclays as part of their commitment to help local businesses to develop and succeed. This is suitable for owners or managers who are trying to grow their businesses and people with the ambition, enthusiasm and energy to 'move on up'! These seminars are free to attend (although the ticket price should be £225 per person!). For more information, testimonials and video snippets visit the website www.directorscentre.com/lets-talk.php.
Women in Work Training Scheme, South West
Women in Work Training Scheme and Duchy College have teamed up to provide training to help women progress further in their careers. This can range from IT skills and business administration, to marketing, to tractor driving or orchard pruning. In order to apply for this funding you must work in land based industry and the training given must contribute to the development of your career. You will need to put forward an initial payment of £250 to participate in the scheme, you would receive a minimum of £650 to be spent on training activities. The first £325 gets paid on clearance of the initial payment, and the final £325 gets paid on completion of the training and on receipt of all auditable evidence. For more details contact Nell Brigham or Tim Prior on 01579 372349.
Whitchurch Blackberry Fair – Shropshire
The Whitchurch Blackberry Fair is being held on Saturday 4th October. We're aiming to showcase a sustainable way of life whilst celebrating our markets, people and rural traditions. The Green Fair will promote and demonstrate innovative ecological methods such as Alternative Energy, Waste reduction and Fair Trade (and that's just for starters!) to all sectors of the community. Add to the festivities a mix of lively Street Music, art, colour, and people and together we will create a great day on the Whitchurch Calendar. Are you a local Food Producer, an Artisan or Hobby-Crafter looking for an outlet? Are you part of a Group, a Company or an individual with an interesting story to tell about how you're doing your bit for the Planet? Be a part of this day. A limited number of free information and demonstration spaces are available, or if you have a sustainable product that you would like to sell, small trade stalls are available for £12 for a single stall or £20 for a double. For more details contact Sarah Vaughan on 01948 665336 or visit the website www.blackberryfair.org.uk.

East of England Businesswoman of the Year Awards 2008
These prestigious awards are presented to exceptional businesswomen working in the six counties of the East of England region who have made a fundamental contribution to the success and development of their particular organisation. The awards acknowledge the high achievement of women in the workplace and, by raising their profile, encourage others to aspire to self-employment, business ownership or senior management positions. Entries are invited for the three categories of award: the Businesswoman of the Year, the Businesswoman Entrepreneur of the Year and the Young Businesswoman of the Year. For more details of the awards and the entry criteria visit www.eebw.co.uk
WestEnd Training – Nationwide
Would your organisation benefit from free training? West End Training have recently secured a limited amount of funding through Train to Gain and are now looking for companies who would like to apply for funding. The current criteria for applicants are as follows: companies must have between 10 and 249 employees, training needs to be signed off by the owner/ partner / director in charge of strategic development and companies have not received Train to Gain funding previously. There is a very small window of opportunity in which to take advantage of this funding so please contact us via our website www.westendtraining.co.uk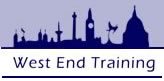 Need your business literature redesigned?
Do you need Professional Printing for your business? Business Cards, Flyers, Brochures, Letterheads or Compliments Slips? Thought it was too expensive? We offer FREE print on many of our products. 500 Business Cards in full colour or matt laminated for £59.00 (FREE print on Back), 5000 A5 Flyers in full colour for £99.00 (FREE Print on Back), 5000 A6 Post Card in full colour for £99.00 (FREE print on Back), 5000 Tri Fold Brochures for only £259.00 and 500 Compliments Slips or 500 Letterheads only £149.00. Delivery to Mainland UK included and we can also offer professional design for all of the above. W3 Designs can also redesign logos, business cards, flyers, brochures and letterhead and compliments slips from as little as £45. Call Leeann now on: 01994 241454 or visit www.w3designs.co.uk
Little Black Duck's 20% off
Little Black Duck have had their Apple Print Wash Bags featured on the current series of Big Brother. There are some screen grabs on the Little Black Duck blog http://littleblackduckblog.wordpress.com. The Apple print bags are available in three styles: zip purse £8, cosmetics bag £18 and the wash Bag £22. To buy an apple print bag go to www.littleblackduck.co.uk. WiRE members are being offered 20% off any purchase for the month of September. Just quote voucher code JQCUA at the checkout.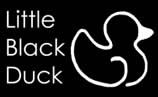 Low Special Price for WiRE members
Liz Morgan has expanded her training business to include a coaching practice for women in small businesses. Coaching is a brilliant way to take your business to the next level. People like coaching because it gets results fast. Telephone coaching is an efficient use of time, and perfectly suited to rural businesses. For many people, success is not just about earning more money. Work/life balance, family, and a connection with others are just some of the aspects that are important, as well as making sales and increasing income. The great thing about coaching is that it covers all bases. Liz is making a very special offer, of 3 x 45 minute telephone coaching consultations, for the incredibly low price of £99. This is limited to the first 3 WiRE members to book. Ring now, 01938 811 999 or email lizmorgancoaching@googlemail.com.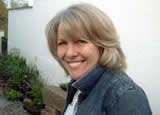 Free Gift with each purchase
Gee Gee Images produce stunning sterling silver, hall marked equestrian themed jewellery, with over 100 designs we have one of the largest collections in the uk, including a unique Birthstone Horseshoe Collection which makes a lovely Birthday or Wedding gift! Free earrings with ALL online orders from www.geegeeimages.co.uk
What's caught our eye on the WiRE Rural Marketplace this month …
Robyn's Choices –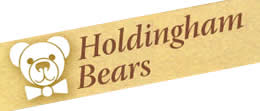 Holdingham Bears – www.holdinghambears.com
Barbara Daughtrey -– Found on the Rural Marketplace -
http://www.wireuk.org/directory.aspx?member=318
AND



Betsy's Boutique - www.betsysboutique.co.uk
Michaela Kempson – Found on the Rural Marketplace -
http://www.wireuk.org/directory.aspx?member=3355
Well the time has now come for my placement to end and what a year it has been! So many of you have fantastic businesses' and this can be seen just by looking through the Rural Marketplace. Two businesses really stood out to me whilst I was searching for hours and I couldn't chose between them so I chose both! (Well it is my last ever newsletter and directory!)
The first is Holdingham Bears based in Lincolnshire. I was drawn to this website by the lovely and cute looking teddy bear logo! The bears are unique and with Christmas just around the corner these make great presents. The website is well designed with lots of relevant links. My favourite bear has to be Sudbroke and I would recommend this website to everyone!
The second is Betsy's Boutique which sells lovely handbags, shoes and jewellery at a click of the mouse! Her logo is professional yet friendly and her profile includes positive customer feedback, which for potential buyers is a great idea. Her website is fresh and easy to navigate around. This website is an essential for any women with fashion in mind!




Robyn Felton
Ex-WiRE Member Services Assistant and Placement Student