to the TOP 3 Rural Marketplace Listings for last month!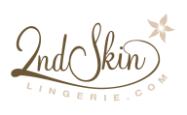 Karen Tomalin – 2nd Skin Lingerie Ltd
www.2ndskinlingerie.com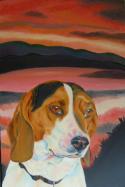 Hani 0'Keeffe - Original Animal Art
www.petportraitsbyhani.co.uk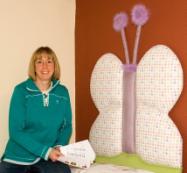 Wendy Binstead - Lewkynsa
www.lewkynsa.co.uk
WiRE Regional Networking Extravaganza, East of England
WiRE is coming to Hertfordshire as part of the Regional Networking Extravaganza. The venue is South Farm, Shingay-cum-Wendy, Royston, Hertfordshire, SG8 0HR and is from 9.30am – 3.00pm on Thursday 11th September. Cost is £25 Inc VAT for members and £50 Inc VAT for non members. Places are limited so book online now at www.wireuk.org
WiRE gets invited to House of Commons
Fiona Davies, WIRE Manager has been invited to a Home Based Business Summit on Tuesday 8th July at the House of Commons in London. The main issues which will be discussed are: what steps can be taken by government to help home based business flourish and grow, what issues exist with regard to communications especially broadband speed and connection and the current status quo for home based businesses in urban and rural environments including key issues or problems which hold businesses back. Fiona would like your thoughts and ideas on this via email to Fiona@wireuk.org by Friday 4th July.


Great HSBC Offer for all members
As a WiRE member HSBC is pleased to offer you preferential rates for your electronic card processing. Debit and credit card processing could be right for you if you accept debit and credit card payments from customers and if you want competitive, fair pricing. Benefits include no set up fee (normally £150) and terminal rental from £18 + VAT for each static terminal per month (special rates for mobile and portable terminals, available on request) and a minimum monthly service charge of £15 per month. For more details call the HSBC team on 0800 731 8921 stating you are a WiRE member or visit the website www.hsbc.co.uk/business

WiRE's Facebook Page
Over 80 of you have already joined the WiRE Facebook page to gain access to up to date information, photos, reviews, event information, discussion boards and much more. Want to join WiRE on Facebook and become a keen online networker? Join WiRE at www.facebook.com/group.php?gid=8561171654.
Country Living Fair – Glasgow, Scotland 20th – 23rd November
Please contact heather@wireuk.org if you are interested in exhibiting at the above show at a discounted rate!
Business Help Articles
Sometimes the only help you need is for somebody to "tell it like it is". As business women, WiRE members within the network have a huge amount of knowledge and expertise and are happy to share this with you. Business Help Articles are written for and by rural business women. They can save you hours of research, can put you in touch with somebody in the know and help your business succeed. We are currently making our way through and updating over 120 articles online! If you would like to share your knowledge with others in the WiRE network by contributing a business help article, please email heather@wireuk.org. Your name and website details will appear with your article (another way to get your details on-line!). Our newest Business Help Article can be found at ww.wireuk.org/bushelp.aspx?cardid=1752and was written by WiRE member Juliet Fay.

BBC New TV Show
Would you love an inspired wardrobe of clothes? Our new and sophisticated primetime BBC show featuring big fashion names, will give you the opportunity to shop and swap for a fresh new look from a fantastic range of clothing! Whether it's vintage, high street or designer wear this exciting new series gives you the chance to exchange items from your own wardrobe for a new selection. Women over the age of 17 years may apply. To find out more email fashion@silverriver.tv. or phone Rachel on 0207 907 3407 today!
Upcoming Equine Events
Equine Reflections are running a series of workshops and courses which include: connecting through the way of the horse, energy management skills and activating your authentic self. These workshops are suitable for parents, teachers, managers, therapists & anyone seeking a fresh approach to communicating & relating to others. For more details and to see the full programme visit www.equinereflections.co.uk
Yoga Holiday in Greece
SIMPLY B is offering a Yoga Holiday in Lesbos, Greece on 11- 18 September 2008
Our Yoga holiday is suitable for beginners. You may join in as much or as little as you choose, from a daily programme for a rejuvenating yet peaceful holiday. Our Kundalini Yoga teacher, Barbara, transmits serenity and radiance through the wisdom and warmth of her personality. She will share with you a unique and transformative experience of yoga. Yoga is an ancient practice combining physical and mental exercise with chant and sound, leading to deep relaxation on many levels. For more details or to book visit the website www.simplyByoga.co.uk

WiRE Member Wins Top Industry Award
WiRE member, Lisa Kendrick's company, Liquid Accounts, has won the award for Best Application of An Internet Technology at the Insider Yorkshire Digital Awards 2008. The online business software provider, which specialises in easy-to-use, jargon-free accounting software, has just celebrated its 3rd birthday and beat 4 other shortlisted Yorkshire technology firms, including Yorkshire Building Society, to the prize. Lisa's company was also shortlisted in the Category for Best Digital Start-Up alongside 2 York-based technology companies. The award was presented at an Oscar-style ceremony in the Savile Suite at the Royal Armouries Museum, Leeds. Over 160 companies had entered the competition which was judged by a respected panel of industry peers. For more details about Liquid Accounts visit the website www.liquidaccounts.net
Women in Rural Music Enterprise
Moving Tone in co-operation with Women in Rural Enterprise (WiRE) is organising an evening network dinner for women in rural music on Friday, 4 July at 7pm. Commedienne Hannah Dunleavy will be entertaining the guests. The first meeting of WiRME will take place at the Cambridge Meridian Golf Club, Toft, Cambridgeshire, on Friday 4 July at 7pm. The evening will be a three-course- dinner with music and comedy from local women artists. Tickets are £35 and must be purchased in advance from ww.movingtone.com/ticketsThe cost includes dinner, reception drink, entertainment and on-line booking fee. For more information call 01223 264991.
WiRE member launches her new business
This month sees the launch of Wileq and a dream come true for Lynda Williams of Market Drayton, Shropshire. As a lover of fashion and an experienced, passionate horsewoman, she has always had a creative streak and started designing equestrian clothing several years ago as a hobby. Lynda felt the choice available in what is a growing market was very limited, and on talking to many people, who she found also felt the same, started to think about creating her own company. Following many months of research and planning, she gradually began to put her business together and established links with two manufacturers to produce her designs here in the UK and overseas. Lyn's designs, which she describes range from fun, colourful and bold to 'edge of chic' are available on-line at www.wileqdesigns.co.uk. She also aims to have her clothing available through a select number of stockists throughout the country in due course. For more details visit the website www.wileqdesigns.co.uk
Lifestyle Markets Event, Lincolnshire
Burghley Park will host the Stamford Family Fun Day (& It's A Knock Out) 2008. The event is on Sunday 3rd August 2008 and runs from 10am-5pm. The Stamford Family Fun Day boasts a phenomenal day out for ALL ages. In addition to the current line-up of Stamford Family Fun Day activities and thanks to local businesses, It's A Knock Out is back and promises to provide two hundred and forty local children with the time of their lives! Host charity, Stamford and District Kiwanis' main aim is to provide an affordable day out for families. Entrance to this event is free as are many of its activities including, pottery, hip hop dance, African drumming, Little Tikes play area, story time, golf, football, rugby and It's A Knockout. For further information email info@lifestylemarkets.co.uk.

New Book Published
Alex Bell, daughter of WiRE member Shirley Bell has had her first novel published by Gollancz last month. It is called The Ninth Circle - you will find it on Amazon. She wrote it whilst she was only 19 and studying law at Southampton University, she has just had her 22nd Birthday. She lives in a village in Hampshire and is taking a year off to write. To purchase the book or to read the reviews visit www.amazon.co.uk


WiRE members business develops
Open Waters International Ltd recently celebrated a new partner joining the business, the opening of their new premises in Barton on Humber, the introduction of their extended range of qualifications and their re-branding to 'International'. Jill Cooper has over 30 years experience in the public, private and third sectors and has primarily worked in personnel, training and operations management. She left the corporate world a year ago to become self-employed and after a very successful first year she has now become Jemma Noonan's business partner in Open Waters. They are now dealing with international business and are planning for major expansion during the forthcoming two years due to the increased demands in the UK and overseas for UK distance learning management qualifications. For queries and additional information please contact Jill Cooper on 0845 838 0705 or email jill@openwaters.co.uk.
Garden Diva Exhibits at Shows
Garden Divas will be exhibiting at Sandringham Flower Show, on Wednesday 30th July. The show offers a full programme of arena events, craft tents, show gardens and trade stands combining the best in horticulture and family entertainment. You will find Garden Divas located near the Main Arena so pop along to browse our products, all of which you can view on our website www.gardendivas.co.uk prior to the event. Also on 4th-8th September, we will be attending the world famous Burghley Horse Trials at Stamford, Lincolnshire. Situated in the Burghley Lifestyle Pavilion, you won't be able to miss us with all the work we are doing to make our exhibition perfectly suitable for a Diva! For more details contact Gilly by email gardendivas@aol.com.
WiRE member finalist at award ceremony
Sam Pickering of Hemp Fabric UK has been invited to attend the FSB Devon Business Awards evening as she has been nominated for 2 categories, Environmental Responsibility Awards and the Enterprise award. Hemp Fabric UK is run from two locations in North Devon and the business is predominantly internet based. Hemp Fabric UK supply fabrics to everyone, from students and small scale fashion designers to big businesses, soft furnishings companies, bag makers, artists and many more. For more details visit the website www.hempfabric.co.uk
WiRE member needs your help!
WiRE member Deborah Penrith has been commissioned to write a book on how to start and run a delicatessen shop. She would appreciate any input that members have. She will be dealing with how the economy may affect deli owners, first steps, sourcing local and regional foods, dealing with money matters, marketing and expanding into catering, private business functions and/or gift hampers. All help will be acknowledged accordingly and any other advice for prospective deli owners would be most welcome. For details email dpenrith@tiscali.co.uk.
Ask an Expert
Do you need help with web design, emails, e-commerce or online shops? Lee Ann Smith of W3 Designs will be answering any questions posted at www.wireuk.org/forum. on ASK AN EXPERT.
Also Sarah Flower of Elevale PR and Marketing Ltd will be answering questions on PR.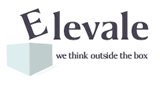 Overbury's Annual Street Market Celebrates 30 years
The village of Overbury, situated just north of Tewkesbury at the foot of Bredon Hill, is celebrating the 30th anniversary of its annual Street Market from 10am - 12 noon on Saturday 12th July. During the day there will be opportunities to pick up unusually high quality bargains as well as a range of farm and home produced produce. Stalls this year include fine Alpaca babywear, plants, flowers freshly cut from local gardens, CDs, computer games and DVDs/videos, hand made soap, cards and jewellery - plus books, toys and 'Going for a Song'. Friends of Overbury School are arranging fun activities for children, there is live music, Whitcombe Garden is open for wandering and relaxation, there are magnificent raffle prizes to be won - not to mention a range of refreshments and car parking and entry are both free For more information contact Faith Hallett on 01386 725206
Music Talent website designed by W3 Designs
W3 Web Designs, a Carmarthenshire company, have designed a website for an exciting, up and coming Chinese violinist based in London. Analiza Ching has been playing violin since she was 4 and has played in Monte Carlo, Albert Hall, Queen's Festival Hall and Theatre Royal Windsor. She has also performed for Prince Edward and other Royal Family members at Windsor Castle and at the UNICEF Masked Ball in London. She is currently recording her first Album. You may recognise Analiza Ching from the Cover of www.okmagazine.com/home. and more recently the Goodlife Magazine. Lee Ann Smith originally from South Africa only set up the business, W3 Web Designs in 2005. Since then she has amassed an impressive global client list creating innovative websites for businesses in Canada, the United States and South Africa, as well as working with businesses in South Wales and in England. The key benefits of her service is affordability and flexibility. For more details contact Lee Ann on 01994-241454 or visit the website www.w3designs.co.uk


'Wake Up Your Website' Event, Shropshire
Is your business's website failing to get the traffic you need? Does it struggle to turn potential customers into real clients? You could be missing out on the huge business opportunity that the Internet presents. Why not take the first step towards turning your website around by attending this free three hour 'Wake up your Website' event on Thursday 24 July 2008. Everyone attending the event will go away with their own personalised website action plan. Register now through our website at www.wakeupyourwebsite.co.uk. or by giving us a call on 01584 876222 or 01952 288314

Young Rural Entrepreneur of the Year 2008
After the success of last year's inaugural award, Lycetts, the UK's premier countryside insurance broker, today launched its search to find the 2008 Young Rural Entrepreneur of the Year! Lycetts in conjunction with The Field magazine is offering a cash prize of £10,000 to the winner, who can demonstrate the requisite entrepreneurial spirit by running a company that is either based in the countryside or is making a sustainable contribution to the rural economy. In 2007 brother and sister, Ben and Charlotte Hollins of Fordhall Community Land Initiative and Family Farm, proved themselves worthy winners of the award with a novel and enterprising approach to funding and managing the successful conversion of a struggling farm tenancy into a flourishing community owned business venture. The competition is open for three months with entries welcomed before the closing date of 4th August. Nominations can be submitted by or on behalf of an individual who meets the awards criteria. For further information, please visit www.thefield.co.uk
National Fishing Week
Can we get you hooked? With many mums looking for outdoor activities for their kids this summer then fishing could be the ideal way to keep them occupied.
With holiday time looming and a desire to get the kids out of the house and from in front of a screen parents are often stuck for something to do. Research has shown that more women would go fishing if they knew where to go and what to do when they get there. With a working mum in charge of the campaign to get more people fishing the organisers of National Fishing Week have taken the opportunity to make it easy for them. Events are being held all over the country with qualified coaches giving up their time to welcome newcomers to the sport. The Environment Agency is covering the cost of the licence fees for the day, clubs are waiving their fees and organisers making tackle available. The events will be well supervised by people who are well trained and desperately keen to pass on their knowledge and enthusiasm for the sport. If you have always thought you'd like to have a go but have been unsure about how to check out if there is an event on near you by logging onto www.nationalfishingweek.co.uk.
Wise Woman Survey
Wire members Julie Foster and Claire Lock would like your help with the above survey.
http://survey.constantcontact.com/ survey/a07e2bcgii2fhkdmyxj/start



Free Gift with Each Order
Gee Gee Images produce stunning sterling silver, hall marked equestrian themed jewellery, with over 100 designs we have one of the largest collections in the UK, including a unique Birthstone Horseshoe Collection which makes a lovely Birthday or Wedding gift! FREE earrings with ALL online orders from www.geegeeimages.co.uk.

Special Classified Prices
Mosaic magazine is an independent, free magazine that is produced three times per year. 6,000 are delivered around Warwickshire and the West Midlands; to subscribers, established community groups and retail outlets. You may also download Mosaic at www.mosaic-lifestyle.com. The next edition (early October) sees the launch of Warwickshire Greenlinks – a centre–page spread focusing on local community groups, products and services that are eco–friendly, ethical, green, sustainable, organic etc. The format will be in a directory style and I am offering classifieds @ £20 (up to 20 words) or twelfth page display ads @ £40. To advertise, please email beth@mosaic-lifestyle.com
What's caught our eye on the WiRE Rural Marketplace this month …

Richard's Choice:
Michelle Jones Professional Photographer
www.michellejones.co.uk -

Michelle Jones – Found on the Rural Marketplace - http://www.wireuk.org/directory.aspx?member=2444
I chose Michelle as my pick of the rural marketplace as she uses a blog to profile her work (http://michellejonesphotography.blogspot.com/) in a very engaging way. High quality striking photographs at almost full screen size are interweaved with the story behind the shots, told in a personal but professional way. One particular example shows a motocross action shot before and after processing in Photoshop turning a good picture into a great picture. I would challenge you to read the blog and not want to engage Michelle as a photographer!

Richard Morton
WiRE Webmaster