to the TOP 3 Rural Marketplace Listings for last month!

Anne Collins - Warm Glass Art
www.warmglassart.co.uk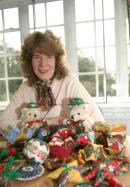 Diane Elliot – DMJ Patchwork Designs
www.wireuk.org/directory.aspx?member=807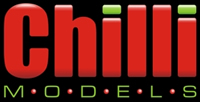 Viv Darlington – Chilli Kids
www.chillimodels.com
WiRE are pleased to announce the following events:
Sailing through the Credit Crunch – Monday 10th November - Harper Adams, Shropshire
In Association with Dyke Ruscoe and Hayes Limited (Accountants in Ludlow, Tenbury Wells and Craven Arms) WiRE is holding this event to help steer you through the current economic climate. The day runs from 9.00am-3.00pm and includes three interactive and practical seminars on Controlling the Journey, Managing Money and Streamlined Marketing. The event will be held at Harper Adams University College in the Queen Mother Hall. The cost is £25 (inc Vat) for members and £40 (inc Vat) for non- members. Places are limited so please book online now at www.wireuk.org
Pods, Blogs and Twitters – Thursday 13th November, Hawes, Yorkshire
A fantastic event where you will benefit from 'more for less', the focus is on using technology to grow your business. Technology can be used to create more customers, more contacts, more knowledge and more motivation! The day includes a workshop from expert Anna Farmery, who will guide you through the benefits and how to use technology. Inspirational speaker Carol Atkinson will share experiences and increase your motivation. Do not be afraid of the focus being technology, the workshops will cater for complete beginners. The event will be held at The Dales Countryside Museum and will run from 9.30am-3.00pm. Tickets cost £15 (inc VAT) and include lunch and mid morning coffee. Places are limited so please book online now at www.wireuk.org.


Get to the Top Conference – 28th January 2009 – Pickering, Yorkshire
This event will help you 'get to the top' of your business potential. Anna Farmery, an expert in her field, will talk you through the what, why and how of search engine optimisation, adwords and getting maximum traffic to your website. The opportunity to ask questions to a panel of experts and inspirational speaker Annette della-Porta of Luvit Jewellery discusses how she became successful, despite her extremely rural location. The event is being held at The Rydale Folk Museum and runs from 9.30am-3.00pm. Tickets cost £15 (inc Vat) and include lunch and mid morning coffee. Please book online now at www.wireuk.org
Experienced trainers wanted for WiRE Events
To be able to offer members practical and useful training that will help to take their businesses forward WiRE are looking to hold more National and Regional Events. As you know, wherever possible, WiRE members are always utilised.
We are looking to compile a library of information on potential training deliverers so that when opportunities arise we know who to call! If you are an experienced trainer in a business field or have an area of expertise that you feel you could offer a workshop on, please send details by post to Sarah Roberts at WiRE, HAUC, Edgmond, Newport, Shropshire TF10 8NB or email sarah@wireuk.org.
Information should include a brief biography detailing experience and qualifications, a brief description of the nature of the course you could provide, aims and objectives, course agenda, resources supplied & required, and the cost to WiRE.
Calling all photographers!
You will be aware of the beautiful pictures used in the WiRED magazines. We are looking for some new images for the Winter issue and for the 2009 seasons. Images should capture the essence of the rural environment. All images used are credited to the photographer so it's a great opportunity to showcase your work to the entire membership and wider networks. If you would like to contribute any of your images please send them to sarah@wireuk.org .
Country Living Spring Fair 2009
Country Living Magazine is holding their Spring Fair from Wednesday 11th March to Sunday 15th March 2009 at the Business Design Centre, London. WiRE members can exhibit at the subsidised rate of £180/m2, instead of the usual £280/m2. If you are interested in trading at this event please contact heather@wireuk.org for more details.
Great HSBC Offer for all members
As a WiRE member HSBC is pleased to offer you preferential rates for your electronic card processing. Debit and credit card processing could be right for you if you accept debit and credit card payments from customers and if you want competitive, fair pricing. Benefits include no set up fee (normally £150) and terminal rental from £18 + VAT for each static terminal per month (special rates for mobile and portable terminals, available on request) and a minimum monthly service charge of £15 per month. For more details call the HSBC team on 0800 731 8921 stating you are a WiRE member or visit the website www.hsbc.co.uk/business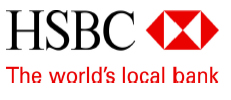 Green Ore launches its online shop- Somerset
Green Ore Naturals based in Bath launched its on-line store on November 1st. Green Ore offer a range of handmade, organically sourced soaps, skincare, textiles, luxury cakes and preserves, in recycled & planet friendly packaging - some of which may actually grow if planted - look for the Sow Tomorrow range! WiRE member Suzanna Miles and her husband have spent 3 years developing the range and pooled their knowledge as a qualified pharmacist and experience as an organic cook to bring together a unique range of organic hand-made products. To help celebrate the launch there is a free mystery gift for the first 50 orders before November 10th and everyone can enter the online launch quiz. For more information or to place an order please visit the website http://www.greenorenaturals.com/

Fire Works exciting new studio and gallery opens- Bristol
WiRE member Georgina Black opened her exciting new business venture 'Fire Works' at the beginning of November. Fire Works is an exciting new gallery and teaching studio opened in the Christmas Steps Arts Quarter, by glass artist, Georgina Black, formerly of artists cooperative, Blaze Studio. Canadian born Georgina has been working in the area of contemporary jewellery for 15 years and says, "Fire Works will be an extension of my love of lampworking, jewellery and beautiful things." Her designs and ideas are continually evolving, which means her glass pieces are one of a kind, or limited edition. Jewellery ranges from £15 - £50 and torch time can be booked between £8-12 per hour. Other studio services available please ring 07783 879435 for more information or visit the website at www.fireworksjewellery.com.
Style and Tone receive Power Plate Academy Status – Birmingham
Style and Tone beauty and fitness salon is proud to have gained Authorised Power Plate Academy Status. The status means customers are gaining the best advice and results from a highly trained team in as little as 15 minutes. The new powerplate is a revolution in the fitness world and on average members are dropping two dress sizes in two months. Style and tone offer a range of beauty treatments and image consultancy services designed to help you look and feel fabulous this Christmas. For more information on the benefits of the powerplate, please visit our website http://www.styleandtone.co.uk/pplate.html.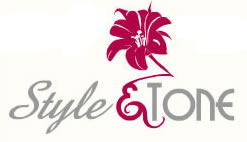 WiRE member gains extensive media coverage- West Yorkshire
WiRE member Nadine Hill has gained extensive media coverage of her business 'Dream PA'. In September Nadine was featured in LOOK magazine (Britain's best selling fashion weekly) with a full page article about her virtual assistant business. In October, Nadine was featured in Top Sante magazine where she shared secrets on how to run a business and be a mother of two. Nadine is excited to be featured in Prima magazine in December. On a more local scale the media coverage continues with the Halifax Evening Courier covering the entrepreneurship master class at the Yorkshire College where Nadine was a guest speaker. For more information on Nadine's business and to perhaps learn her tricks in PR please email her at enquiries@thedreampa.co.uk or visit her website www.thedreampa.co.uk.
Launch of 'Beautiful Things for Creative People' – Staffordshire
Caroline Hemmings has recently launched her new website and retail outlet in Leek called 'Beautiful Things for Creative People'. The venture is part of the Amore Group that Caroline runs. The outlet sells a range of beautiful things including designer knitting yarns, rosewood needles, unusual beads and buttons and stockist of DMC embroidery silks and notions.

Additionally Caroline has a classroom facility for 12 people and regularly runs workshops and courses. The Brands of yarn stocked are NORO, Artesano, Araucania, Aslan Trends, Mango Moon, Lantern Moon and Brittany, and more exciting brands to follow. There is a Knit n' Natter group and Beading group which any interested women can attend. For more information on this exciting new venture please visit the website www.theamoregroup.co.uk or email caroline@theamoregroup.co.uk
WiRE members needed to complete survey
Life Coach Jules Wyman of 'Positive beliefs' has created a short questionnaire so she can help tailor her life coaching to the needs of women of all ages. The survey is 10 questions and will only take five minutes so please help Jules collate the information she needs. Everyone who completes the survey will receive the opportunity to be part of a FREE 'How to be an Everyday Wonder Woman' teleseminar schedule for the end of the month. To contact Jules regarding the questionnaire please email jules@positive-belief.co.uk. To complete the questionnaire please follow this link
http://www.surveymonkey.com/s.aspx? sm=jhVBZ_2f9kr_2bJVxyJCtXSzxw_3d_3d.

Recognition for Home Scents – Northumberland
Wire Member Judith Mathias, founder of Home Scents, Northumberland has been short listed for a prestigious award. Judith is one of the nominees at the North East Woman Entrepreneur of the Year Awards for 2008. The main sponsors for these awards are Business Link and ONE North East. Her category is Rural Woman Entrepreneur which is sponsored by Northumberland County Council. To be on the short list is an honour in an area that is rich in dynamic business women. The most important thing to her and Home Scents is that an eco- friendly company has been recognised. Judith says, "The Green movement is getting bigger all the time as more people realise just what suspect chemicals are doing to us and our planet. We find it all very exciting to be part of this movement." All the products are made from completely natural ingredients. For more information please visit the website www.homescents.co.uk


WiRE member featured on ITV news – Wales
ITV News have broadcast a feature on businesses working from home and the effect of running a home business during the current Economic Crisis. WiRE member Lee Ann Smith and her husband Barry, from W3 Web designs were interviewed for this feature, which was aired on ITV in late October. The interview can be viewed on the ITV website at www.itvlocal.com/wales. For more information on to contact Lee Ann regarding her business please email leeann@w3designs.co.uk
Ingrid Wagner visits The Little Wool Shop- Nottingham
It was standing room only at The Little Wool Shop, Southwell when Ingrid Wagner arrived on Monday 13 October. Ingrid Wagner currently holds the world record for knitting with the world's largest needles, and her visit was planned to discuss stocking her extreme knitting products. Stocking Ingrid's products are very exciting for the Little Wool Shop as knitting using extra thick needles can create cushions and rugs in literally a matter of hours! Ingrids opportunity also posed an ideal opportunity for customers to come along and provide feedback on the products before placing orders. For more information on the new products or the Little Wool Shop call owner Diane on 01636 814198 or email mac8142@aol.com
Dynamic Frameworks delivers Well being retreat for women – Norfolk
Breathing Space in Norfolk has joined forces with Dynamic Frameworks to provide good food, relaxing accommodation, beautiful countryside and therapeutic treatments to make a 'throughout' treat that allows you to implement the changes you want in your life. The retreats are taking place at Breathing Space for Women, Norfolk on the 8th and 9th November 2008 and 17th-18th January 2009. The retreats are designed to help tackle issues with key learning points including how to prioritise and be more effective, feel more fulfilled, more confident and enjoy an enhanced work/life balance. If interested please contact Dynamic Frameworks for information by calling Batia on 01267 202 317
Christmas Showcase- Thursday 13th November – King's Lynn
A Christmas Showcase supporting WiRE, will be held at The Small Barn, Knights Hill Hotel King's Lynn on 13th November between 10am- 12pm. The showcase is sponsored by Active Marketing and a 'Cup of tea'. Local businesses will be selling a range of crafts, gifts and fair trade goods at the event. It will be the perfect opportunity for early Christmas shopping. The event will also host speed networking sessions for women in business. Free advice on whether enterprise is 'your cup of tea' will be provided for prospective start-ups. The event is free admission and everyone is welcome. A limited number of stand spaces may be available, please call 01485 609154 for more information. For further information on the events please email wire@activemd.co.uk.

Family Caring Parenting courses- Worcestershire
WiRE member Charlotte Carver is running parenting courses for those with young children and teenagers. Charlotte has already helped thousands of parents to reduce tension and tantrums, enhance communication, build respect and friendship in a family - and to make parents, young children and teenagers happier. The course are relaxing and fun, and provide the opportunity to network with new people. The course runs as an eight week programme starting on Tuesday 20th November (7.30pm) and Wednesday 21st November (10am). The courses are for women only at this stage and cost £75 including course handbook, all materials and refreshments. You are invited to a FREE Taster Session On Tuesday, 11th November at 7pm Or Wednesday, 12th November at 10am. The courses are being held at the Wellend venue. For more information call Charlotte on 01684 592179 or visit the website www.familycaring.co.uk/contactinfo.htm
The Christmas Fair at Wyevale Garden Centre- Hereford
Wire member Gail Calthrop of The Country Fudge Company is once more co-organising The Christmas Fair at Hereford Wyevale Garden Centre Saturday 22nd and Sunday 23rd November. This is the Fair to celebrate a local Christmas. Following its successful launch last year, the theme of local and regional award winning food and drink producers continues. To enhance and complement these exhibitors, there is wide range of unique and distinctive gifts and crafts on offer. Santa Claus also arrives on the 22nd so it is sure to be fun for all the family! For that special festive feeling and to start the Christmas season in a convivial manner, come and enjoy a tot or two, nibble a mince pie, and be merry at Wyevale Christmas Fair. For more information contact Gail at gail.calthrop@countryfudge.com or 01981 570644

The Growing in Love Programme- Worcestershire
Growing in love is a positive and practical programme for 8-12 women who meet one evening a week for a month to discuss and help relationship problems before or after marriage. It is a course for women of all ages who may be engaged, newly-wed, cohabitating, forty years married. The programme is for any women in a committed relationship. The cost of the course is for the whole course of 4 sessions (2 hours, once a week), the course handbook and socialising over coffee /tea afterwards. The 'Growing in Love' programme will be run in Welland, Worcestershire (between Upton & Little Malvern) on 4 Tuesday evenings from 25th November 2008 (7 pm - 9pm). To reserve your place or to find out more please email charlotte@bidderscroft.com
Aston University Wedding Fayre - 29th March 2009- Birmingham
Aston University are opening their doors to Weddings from 2009 and as such are holding a wedding fayre on 29th March 2009 at the Lakeside Centre. The lakeside centre is based on the green and tranquil Aston university campus. If you want to boost your business, but find most wedding fayres too expensive then come along. Exhibitors packages are excellent, starting at just £50 with extensive publicity opportunities. If you would like to know more or would like to book your place please contact Tina at 'The Big Day Company' on 07810 820242
The virtual CLA Gamefair 2008
For those of you who attended the CLA Gamefair at Blenheim Palace in July this year, you will be aware of the fantastic shopping opportunities the event held, with the wide variety of shops to cater for everyone spread over the beautiful grounds of the palace. The CLA Gamefair is now available virtually and is a clear and interactive site enabling visitors who attended The Game Fair and those who were unable to attend to make contact with the companies and associations that were exhibiting at The Game Fair. It is must visit for all your Christmas shopping needs for anybody that loves the countryside. Visit the website today at http://www.thevirtualgamefair.co.uk/ and get shopping!
Help Needed for Business Project
My name is Naharun Nessa, I am a final year student studying ICT in the Business Environment at Queen Mary University of London. Currently I am doing my final year business project which is the 'Impact of ICT on small businesses competitiveness and flexibility'. My project involves conducting primary research. I have to arrange a meeting with a small company to assess how ICT impacts (or not) their day to day business operations and what effect it has on the competitiveness and flexibility of the business. I'm focussing in particular on small businesses led by women in the rural environment. I would greatly appreciate your help. I look forward to hearing from you. Naharun Nessa ee05u026@elec.qmul.ac.uk
Local crafters wanted – Lincoln
The Natural World Centre, Lincoln is holding its annual Christmas Craft Fair throughout December. The shop based at the centre is searching for items made by local crafters to sell at the craft fair. The shop will be open 7 days a week 10.00am to 4.30pm and is very busy during the Christmas season. If you live in the Lincoln area and feel you have a suitable product to sell at the craft fair, please get in touch. The shop sells the item on behalf of the crafter and takes 20% commission of the retail price. If you would like to sell your products at the fair please ring Georgina Webb on 01522 688868.
'Keep Trade Local' Campaign - Herefordshire
In March 2008 the Federation of Small Business launched its national campaign to raise awareness of the current trend towards closure of local businesses. The FSB had launched the 'keep it local campaign' in the hope to collect 50,000 signatures for, and shall present to Government to demonstrate the strength of feeling across the country. The impact of small local business closure will certainly impact on both local communities and the local economy if not addressed. The FSB is hosting a series of launch events for the campaign starting in Ledbury on Thursday 23rd October and finishing in Weobley on Tuesday 18th November. Please email angela.smith@fsb.org.uk for details of the events or phone 01386 750032. More information on the objectives of the campaign can be found on the website at www.fsb.org.uk.


Funding grants available towards flexible training
Funding has been made available by LANTRA for women working within the landbased sector. If you are a employee or employer in this sector you may be entitled to a grant of £400 towards your personal development plan. Furthermore, if you are in a senior manager, owner or director within the East of England and employ between 10 and 250 staff you may be entitled to a grant of £1000. Please email - lantra@angelakimberley.co.uk or call 07814 883380 to find out more. Exceptions to the definition of landbased sector for the LANTRA funding are animal technology, Aquaculture, Equine, Farriery, Fisheries Management, Floristry and Veterinary Nursing.
Extra Financial help for Business Owners
Business owners may not be aware that they are eligible for extra financial help through government tax credits. Working Families is the government funded body that has been set up to help promote tax credits to SME employers and their staff. Tax credits are regular payments to you from the government to help you with the cost of living and running your business. Tax credits can help make childcare affordable for you and reduce life's stresses helping you to focus on your business. For advice on tax credits call the free help line on 0800 0130313 or visit www.workingfamilies.org.uk.



Mums returning to work required for national survey
HR consultant and researcher, Liz Morris is collaborating with the NCT and Working families, the UK's leading charity for parents, are embarking on a UK wide survey to understand the experiences of women who have returned to work following maternity or adoption leave. Research gathered will aid understanding in how best to support mothers who return to work. Further results will be used to develop special toolkits, with support from Working Families, both to help women prepare for their return and companies to manage a smooth reintegration to the workplace. To take part in the survey visit: www.mumsgoingbacktowork.com - available until 30th November. Mums taking part will get a 10% discount on baby and toddler toys, clothes and equipment at NCT shop plus free entry to £200 prize draw!
Garden Diva discounts
Now that Christmas is rapidly approaching, Garden Divas is here to help you battle through the shopping with the immediate launch of our "Gifts of the Week" promotions! Each week throughout leading up to Christmas Garden Divas will dramatically discount three products as a special offer for Garden Divas online shoppers. The chosen products will be reduced for one week only, so be quick to order your favourite before it returns to full price! To help save pennies this festive season, it really is your chance to snap up a bargain. Keep an eye on the website www.gardendivas.co.uk and maybe your favourite Garden Divas product will appear at a reduced rate!


Distance Dieters offers 10% discount to WiRE Members
Distance Dieters is a bespoke, convenient weight loss and exercise plan for business executives and owners who want help to shed pounds in today's credit crunch climate.

The programme is the brainchild of WiRE member Anna Mason, who believes it is the only programme of its kind in the country. "Distance Dieters delivers effective, tailored weight loss and exercise programmes online, by telephone and with unlimited email back-up. Basically, I am there for people - at the end of a phone or at the touch of a mouse." Anna is offering 10% discount to all WiRE members who would like to take up the Distance Dieters Programme. For more information and to request a factfile contact Anna on 07778 218009 or anna@annamason.co.uk




£10 discount on bookings at Style and Tone this November!
As the winter nights are drawing in and the doom and gloom in the news looms, are you feeling down? The why not steal yourself away for an hour and let Style and Tones resident holistic therapist Catrina Parker work her magic on you with a fabulous Indian Head Massage. Relax and unwind while Catrina gently massages the head, neck and shoulder area to relieve the symptoms of stress, tension headaches, anxiety, insomnia and many other conditions at the The Lickey Road, Studio in Birmingham.

There is a special offer of £10 off all bookings in November. To book call 0121 460 1999 and
quote STRESSLESS when booking. Visit the website www.styleandtone.co.uk for more information.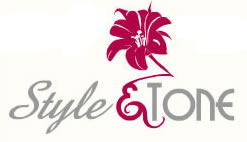 10% discount on beautiful handmade jewellery
WiRE member Tricia Gillies is offering a 10% reduction on all orders of her handmade jewellery during November and December. Her jewellery from the heart of the Peak District, will make a perfect Christmas gift or a special treat for yourself. For a really unique present you may commission a handmade necklace or bracelet to your own requirements. To take advantage of this offer just quote 'WiRE' when ordering. To place your order visit the website http://www.triciaclarkdesigns.co.uk/ .

Great Special Offers on Promotional material and Webdesign
Lee Ann Smith of w3 Web Design is offering WiRE members some fantastic deals this November. Business Cards can be produced at the special price of £79 for 1000, plus free print on back. All cards are Matt Laminated and have a professional finish to them. The price also includes free delivery to UK Mainland. Lee Ann is offering special offers on printing including A5 Flyers or A6 Post Cards which are £99 for 5000, including free print on the back and delivery. Website design packages start from £149 and w3 designs also create complete business packages which include logo, brochure/flyer and business card designs priced to meet the needs of new and small businesses. Call Lee Ann now for more information – 01994 241454 or visit the website www.w3designs.co.uk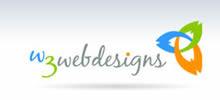 Discount for WiRE members at Video Direct
Video direct produces videos to help market your business, which can be used online or in emails and newsletters. They can be used as an effective sales tool as part of a marketing strategy. Tina Veater of Videos Direct would like to offer fellow WiRE members a discount on the cost of the videos. The cost of the video would be £149 for production and promotion and the monthly charge afterwards would be at the reduced rate of £15 instead of £25. For more information please visit the website www.video-direct.co.uk/benefit or email Tina attina@video-direct.co.uk

Thinking of advertising in the WiRED Magazine?
Are you thinking of advertising in the WiRED magazine but do not have the time to get your ad ready? Lee Ann Smith of W3Designs will design your advert and make it the correct size pdf for the WiRED Magazine for only £15. All she would need is your logo in jpg format. Obviously then the advert pdf can be used in any publication! If you would like to take up this offer you can email her at leeann@w3designs.co.uk or call her on 01994 241454.