to the TOP 3 Rural Marketplace Listings for last month!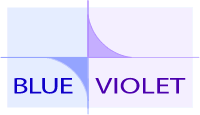 Anne Ward - Blue Violet Web and Graphic Design
www.blueviolet.co.uk.




Judith Sales – The Moorland Rug Company Ltds
www.moorland-rugs.co.uk





Rita Bex – ONC Designs
www.oncdesigns.co.uk


WiRE's Facebook Page
Over 80 of you have already joined the WiRE Facebook page to gain access to up to date information, photos, reviews, event information, discussion boards and much more. Want to join WiRE on Facebook and become a keen online networker? Join WiRE at www.facebook.com/group.php?gid=8561171654
WiRE at Three Counties Show, Malvern
Would you like to join us to trade, and market your business at The Three Counties Show, Malvern? The venue is at the Malvern Showground, WR13 6NW and runs from 13th-15th June. We have a marquee this year and space for 14 ladies, spaces are going fast. To trade for the three days costs £220.00 so if you would like an application form please e-mail sheila@wireuk.org or call 07870562405. WiRE will also have an information stand in the Rural Business marquee, so please come and see us and find out how we can help you and your business in the future. For those lucky ladies who live in any of The Three Counties, (Hereford, Worcester or Gloucester) then you also have an opportunity to win £1,000.00 in a competition sponsored by Business Link. Businesses must be no more than 2 years old on 30th May, and applications forms are available form Cathy Meredith, Herefordshire Rural Hub 01432 870033. It's very similar to Dragon's Den so why not have a go!


Great HSBC Offer for all members
As a WiRE member HSBC is pleased to offer you preferential rates for your electronic card processing. Debit and credit card processing could be right for you if you accept debit and credit card payments from customers and if you want competitive, fair pricing. Benefits include no set up fee (normally £150) and terminal rental from £18 + VAT for each static terminal per month (special rates for mobile and portable terminals, available on request) and a minimum monthly service charge of £15 per month. For more details call the HSBC team on 0800 731 8921 stating you are a WiRE member or visit the website www.hsbc.co.uk/business

A BIG thank you to everyone that replied to Robyn's questionnaire on networking as part of her degree. She received over 200 replies and was overwhelmed by the response. Thanks again.
LAST CHANCE TO BOOK for WiRE Regional Networking Extravaganza, North Somerset
WiRE is coming to Clevedon, North Somerset as part of the Regional Networking Extravaganza. The venue is the Best Weston Walton Park Hotel, Clevedon, Somerset, BS21 7BL and is from 9.30am – 3.00pm on Wednesday 4th June. Cost is £25 Inc VAT for members and £50 Inc VAT for non members. Places are limited so book online now at www.wireuk.org
WiRE Regional Networking Extravaganza, East of England
WiRE is coming to Hertfordshire as part of the Regional Networking Extravaganza. The venue is South Farm, Shingay-cum-Wendy, Royston, Hertfordshire, SG8 0HR and is from 9.30am – 3.00pm on Thursday 11th September. Cost is £25 Inc VAT for members and £50 Inc VAT for non members. Places are limited so book online now at www.wireuk.org
Chance to Appear in Women and Home Magazine
Women & Home Magazine are searching for women in their 40's who have started a company with a close friend. They need full details of their friendship - when, where and how they met, and what inspired them to go into business together (for example, so they could combine career and motherhood, to develop something they felt passionately about, one provided funding or business expertise for the other). A photo will be needed. For more details contact Ruth Thomas on 0121 200 0780

Fancy appearing on BBC 2 Fashion Trade Show?
BBC 2 are launching a new prime time TV series named Fashion Trade.
The idea is based on women trading in their own quality fashion items for an inspired new wardrobe leaving all credit cards at home. We're aiming to have an outstanding selection of clothing to swap and shop from, from vintage, high street to designer clothes. Top celebrity names are set to be on the floor to help some women choose the best clothes and don't worry we won't be asking anyone to strip down naked on the shopping floor just swap and shop and explore our huge studio floor! Perhaps the best clothes to swap are the black dresses or gorgeous trousers you have too many of to cope with? Or maybe you have recently outgrown your wardrobe, have vintage gems tucked away, or you keep your clothes in mint condition and fancy a new style. We are accepting applications from all women regardless of age and size so don't let anything stop you or your friends and family from applying and be a part of this landmark event. For more details contact Rachel Hardie on 0207 907 3407.


WiRE member has reached the final 3 in the Women in Ethical Business Awards
Carry Somers is the founder of Pachacuti, a fair trade clothing and panama hat business based in Ashbourne. Carry is now one of the final three contenders for the Entrepreneur Award in the Women in Ethical Business Awards 2008. In addition to the judge's decision, there is also a public voted award for all shortlisted candidates.
Please vote for Carry to win by clicking on the following link: www.activatemoney.com/project.php and then click on Eve voting and prizes. Voters have the chance to win one of five pairs of tickets to the glitzy Awards ceremony in London.
International Award won by WiRE member
WiRE member Ann Skidmore has been presented with an international award after being named as one of the rising stars of Europe's leading image consultancy. Ann received the accolade at a global conference for Colour Me Beautiful, where she was named as one of the best newcomers to join the organisation in the last 12 months. The award, an extravagantly- shaped limited edition Manolo Blahnik shoehorn, was presented to Ann by Chris Scarles, managing director of Colour Me Beautiful Europe, during a lavish Hollywood-themed celebration to mark the company's 25th anniversary. Ann is also a qualified business psychologist, who has headed up her own nationally-renowned company, Ann Skidmore Associates for ten years. She now runs the businesses side by side. For more information about Ann and how to look younger, feel more terrific and confident without the aid of any botox (!) then visit her website at www.annskidmore.com

Yoga Holiday in Greece
SIMPLY B is offering a Yoga Holiday in Lesbos, Greece on 11- 18 September 2008
Our Yoga holiday is suitable for beginners. You may join in as much or as little as you choose, from a daily programme for a rejuvenating yet peaceful holiday. Our Kundalini Yoga teacher, Barbara, transmits serenity and radiance through the wisdom and warmth of her personality. She will share with you a unique and transformative experience of yoga. Yoga is an ancient practice combining physical and mental exercise with chant and sound, leading to deep relaxation on many levels. For more details or to book visit the website www.simplyByoga.co.uk
WiRE member finalist at Award Ceremony
Cherington HR has been selected as one of the finalists for Herefordshire & Worcestershire Chamber of Commerce Awards for successful businesses in 2008. The company has been short-listed as one of three finalists from a field of nearly 30 businesses for the Business Start-Up Award. This category is for businesses that have been trading for less than 3 years. Cherington HR is run by managing director Helen Astill. The winner will be announced on 5th June at the Chamber's lavish Annual Awards Dinner which will be held at Eastnor Castle near Ledbury. For more information about the awards visit www.hwchamberawards.com
WiRE member shortlisted for award
Stiletto golf has been short listed for the Against All Odds award at the Switched-on Business Awards in partnership with Business Link in the West Midlands, presented by Heart FM to celebrate the achievements of up-and-coming individuals who are a success in their own right. Helen Wilkes set up stiletto golf to give career women the opportunity to do business while learning, practicing and playing golf. Women are often scarce on golf days as not so many business women play. Hence the need for a different approach of regular golf events that caters for women in business who would like to learn to play as well as the more experienced player. For more details on the award ceremony visit the website http://switched-on.biz/awards-2008.php#top
Difficult People Made Easy Seminar - Nottingham
Are whingers wasting your time? Do cynics and sceptics stifle progress? Are you getting aggro from aggression and pains from pedantry? If bad behaviour, personality clashes, or poor motivation is your problem, then we have the answer: Our new half-day seminar, created by popular demand, to help you: Understand and predict behaviour, Raise performance and improve communication, Create strategies to manage and overcome difficult behaviour, Deal with conflict and Improve relationships with colleagues and customers. The venue is EMFEC, Robins Wood House, Robins Wood Lane, Aspley, Nottingham on Wednesday 18 June from 9.30am – 12.30pm. The cost is £68 and to book call 01509 416936.


WiRE Member Event in Birmingham
Style and Tone would like to invite you to our "Brand New You" event on the 5th June at our stylish studio in Rednal, Birmingham,7.30pm-10.00pm. As well as lots of beauty, fitness and "age perfecting" demonstrations with our team of experts, you can have a makeover and photoshoot with an award winning photographer, and if that is not enough a tipple of champagne and light refreshments will also be available. We are also raising funds for the NSPCC- our chosen charity for the quarter with £10.00 of every ticket purchased being donated. Tickets can be purchased from the studio- but hurry due to great demand we are having to limit to first come first served. If for some reason you can't make the night but are interested in future events at Style and Tone , please feel free to contact the studio on 0121 460 1999.
WiRE member publishes new book
WiRE member Mary Lunnen has published her new book "Dare to Blossom: Coaching and Creativity" is now available to buy. You can buy a signed copy direct from Mary and pay by cheque or by PayPal. Of course copies will be on sale at her workshops and events. For more details contact Mary on 01841 540552 or visit the website www.daretoblossom.co.uk
Time Out to: Rediscover your Priorities Workshops, Essex
Two Interactive Workshops to enable you to set achievable goals based on your aspirations and values are being held on Friday 13th June and Friday June 27th. The programme consists of two full day interactive workshops which are set two weeks apart. The intervening fortnight is crucial for you to raise your own awareness, and will include a one-to-one coaching session. By the end of the programme you will have a clear understanding of your own priorities, discovered your strengths and talents, learned how to keep aligned to your core values and principles. The workshops will be held at the Dealing Room (Part of the Barn Brasserie) at Great Tey, near Colchester. The cost for the complete package of two workshops and a coaching session is £225. The workshops include lunch and refreshments. To book your place, or for further information contact: Charlie Damonsing on 01728 689194 or email charlie@personalbestperformance.co.uk or Vivienne Wiggins on 01206 525337 or email vivienne@revivalcoaching.co.uk
WiRE member launches her new business
This month sees the launch of Wileq and a dream come true for Lynda Williams of Market Drayton, Shropshire. As a lover of fashion and an experienced, passionate horsewoman, she has always had a creative streak and started designing equestrian clothing several years ago as a hobby. Lynda felt the choice available in what is a growing market was very limited, and on talking to many people, who she found also felt the same, started to think about creating her own company. Following many months of research and planning, she gradually began to put her business together and established links with two manufacturers to produce her designs here in the UK and overseas. Lyn's designs, which she describes range from fun, colourful and bold to 'edge of chic' are available on-line at www.wileqdesigns.co.uk. She also aims to have her clothing available through a select number of stockists throughout the country in due course. For more details visit the website www.wileqdesigns.co.uk
Website designers shortlisted for an award
Wolverhampton based website design firm MM Graphix have been short-listed for two excellence awards that celebrate the achievements of up and coming businesses. The Switched-on awards run in partnership with Business Link West Midlands, are holding the 2008 Business Awards Gala Evening on Friday 6th June at the National Motorcycle Museum. Managing Director, Moira Mottram has been nominated for the Against All Odds Category which is for individuals who have gone that extra mile to achieve success. Whilst Moira set up the business in 2003 offering tailored design services for businesses, her pregnancy in 2007 didn't get in the way of her continuing to drive the business forward with MM Graphix having one of its best years ever. Marketing Manager and WiRE member Helen Nixon is also a finalist, in the Connected Category, for recommending and referring people to create business relationships. For more details ring Helen on 01902 837415
The Well-being for Women Workshop, Carmarthenshire
WiRE member Batia Tucker has launched a unique gender based program which teaches you to understand stress and it's effect on you and to recognise the '3 Actresses Within' and how they are designed to work in an integrated fashion. Our unique Gender Based Wellbeing program designed to help you to increase Well-being and reduce stress, become a better leader of self & others, improve decision-making ability, reduce internal & external conflict, be ready to handle challenges & change, become your own agent of change and improved work/life balance. For more information call 01267 202 317 or visit the website www.dynamicframeworks.co.uk


Young Rural Entrepreneur of the Year 2008
After the success of last year's inaugural award, Lycetts, the UK's premier countryside insurance broker, today launched its search to find the 2008 Young Rural Entrepreneur of the Year! Lycetts in conjunction with The Field magazine is offering a cash prize of £10,000 to the winner, who can demonstrate the requisite entrepreneurial spirit by running a company that is either based in the countryside or is making a sustainable contribution to the rural economy. In 2007 brother and sister, Ben and Charlotte Hollins of Fordhall Community Land Initiative and Family Farm, proved themselves worthy winners of the award with a novel and enterprising approach to funding and managing the successful conversion of a struggling farm tenancy into a flourishing community owned business venture. The competition is open for three months with entries welcomed before the closing date of 4th August. Nominations can be submitted by or on behalf of an individual who meets the awards criteria. For further information, please visit www.thefield.co.uk


'Wake Up Your Website' Event, Shropshire
Is your business's website failing to get the traffic you need? Does it struggle to turn potential customers into real clients? You could be missing out on the huge business opportunity that the Internet presents. Why not take the first step towards turning your website around by attending this free three hour 'Wake up your Website' event on Tuesday 24 June & Thursday 24 July 2008. Everyone attending the event will go away with their own personalised website action plan. Register now through our website at www.wakeupyourwebsite.co.uk. or by giving us a call on 01584 876222 or 01952 288314
Pure Azure's creative services: exclusive WiRE discount
Pure Azure are offering fellow WiRE members an exclusive discount for their design, editorial and branding services. Unique adverts: want to advertise in WiRE magazine but need design and copy help? For just £50 you get design and copywriting, plus artwork delivery to WiRE and the chance to make your company really shine. Websites and more: Every business needs to communicate their message in the right way, be it with a great website or an eye-catching newsletter. Pure Azure offers all WiRE members an exclusive 25% discount on their services, and that includes logos, business cards and letterheads. For more details visit www.pureazure.co.uk

Free Gift with each order
Gee Gee Images produce stunning sterling silver, hall marked equestrian themed jewellery, with over 100 designs. We have one of the largest collections in the UK. As a special WiRE offer we are offering members free earrings with all online orders from www.geegeeimages.co.uk


What's caught our eye on the WiRE Rural Marketplace this month …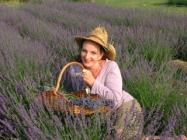 Mel's Choice:
Shropshire Lavender
www.shropshirelavender.co.uk -

Joanna Spencer – Found on the Rural Marketplace - http://www.wireuk.org/directory.aspx?member=1854
Last but not least it's my turn to browse through the Rural Marketplace. I am amazed at how much it's changed since joining WiRE last summer. It's become a great place to shop or browse with hundreds of our WiRE members' products and services to surf through - and hardly any with their logo as the standard defaulted W! My choice for this month is Joanna Spencer, Shropshire Lavender - not only is the photograph fabulous (you can just smell the lavender) when you click through to the website it's a great example of diversity - such a lovely business from two acres of land. The Lavender Shop is open to visit during July and August and I can't wait to walk through the fields and give it a visit!
Melanie Pauling
WiRE's New Business Officer