to the TOP 3 Rural Marketplace Listings for last month!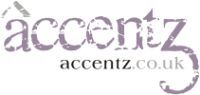 Jane Rudd – Miss Captain & Captain Tortue
www.accentz.co.uk



Linda Garrould – I Adore Your Gifts
www.iadoreyour.com




Sally Robinson – Ample Bosom
www.amplebosom.com.co.uk
Last Chance to Book! UNIQUE OPPORTUNITY!
WiRE Technology Building Bigger Rural Businesses - Suffolk
WiRE has teamed up with BT to hold a technology day on Thursday 9th October 2008. The event is held at Adastral Park, Martlesham, Suffolk from 9.30am- 3.00pm. This event features Robin Mannings - BT Futurologist, WiRE member Anna Farmery - Blogs, Pods & Twitters – who was a speaker at our main conference in March, lunch and then a tour of Adastral Park and motivational, WiRE member speaker Catherine Buchanan! The price is £25 Inc VAT for members and £50 Inc VAT for non members. Places are limited so book online now at www.wireuk.org

Country Living Spring Fair 2009
Country Living Magazine is holding their Spring Fair from Saturday 11th March to Wednesday 15th March 2009 at the Business Design Centre, London. WiRE members can exhibit at the subsidised rate of £180/m2, instead of the usual £280/m2. If you are interested in trading at this event please contact heather@wireuk.org for more details.
WiRE's Facebook Page
Over 130 of you have already joined the WiRE Facebook page to gain access to up to date information, photos, reviews, event information, discussion boards and much more. Want to join WiRE on Facebook and become a keen online networker? Join WiRE at www.facebook.com/group.php?gid=8561171654. and let your friends know! Take a look at our new team photo!
Great HSBC Offer for all members
As a WiRE member HSBC is pleased to offer you preferential rates for your electronic card processing. Debit and credit card processing could be right for you if you accept debit and credit card payments from customers and if you want competitive, fair pricing. Benefits include no set up fee (normally £150) and terminal rental from £18 + VAT for each static terminal per month (special rates for mobile and portable terminals, available on request) and a minimum monthly service charge of £15 per month. For more details call the HSBC team on 0800 731 8921 stating you are a WiRE member or visit the website www.hsbc.co.uk/business
Opening Doors Training workshops – West Midlands
Opening Doors Training workshops are now running for anyone who lives in the West Midlands. They are free for anyone who has been running a business for 12 months or less but if you have been running your business for longer than 12 months you can still attend but at a cost of £40 per workshop. Bookings are now being taken for October and places are limited on a first come first served basis. Workshops include Opening Doors 1, 2 and 3, Tax Matters, Ideas Workshop and Display Techniques and run from 9.30pm to 2.30pm. To book on to any workshops or to get further information then please call Emma on 01952 815451 or email emma@wireuk.org
Congratulations to Loraine Makowski-Heaton, Kid Me Not
They have just won Best British New Cheese at the British Cheese Awards for there Talley Mountain Goats Cheese. Also in September Loraine achieved a Gold * at the Great Taste awards for the second year running - this was for their plain fudge! www.kidmenot.co.uk
Gardening Show 2009 - Staffordshire
An exciting new Gardening Show is coming to the area in 2009. The Staffordshire Garden Show will be held at Uttoxeter Racecourse on the 4th & 5th July 2009 and will feature specialist nurseries, gardening sundries and a celebrity opening. In addition to the horticultural aspect of the show, a large Country Fayre area will feature rural/country crafts, food and pursuits. Staffordshire Garden Show would like to offer relevant Wire members the opportunity to exhibit their products/services within the Country Fayre area of the show with stands from £100 for 2 days (Wire Special Offer). Garden Designers/Nurseries are also welcome to exhibit within the main horticultural area of the show. For further details see our website www.staffsgardenshow.co.ukor to book please contact us on 0845 230 8808.
Womens Enterprise Day- Wednesday 19th November - Worcester
Womens Enterprise day being held at Worcester Racecourse on Wedneday 19th November promises to be a fantastic event for WiRE members. Come along for a full day of inspiration, workshops, shopping and networking. The day will run from 9.30am- 3.00pm and tickets cost £10. Contact Rosemary Willmore on 01905 766723 to book and confirm your choice of workshops. Choose from 'marketing', 'business relationships' or 'intellectual property rights'.
WiRE member teaching at The Yoga Show 2008 - London
Yoga teacher Barbara Lyndley, of Simply B Yoga, is honoured and thrilled to be teaching an open yoga class at the YOGA SHOW this year. The show takes place at Olympia, London from Friday 31st October until Sunday 2nd November 2008. Tickets for the show are available on the Simply B website via this link http://www.simplybyoga.co.uk/index.php?pageid=312

Office Space to rent- Cambridgeshire
WiRE members are being offered the chance to rent office space in rural south Cambridgeshire. The delightfully furnished office is 6 miles west of Cambridge city in the centre of the quiet village of Comberton. The office space is 960sq.mm approx in 3 rooms and there is plenty of parking. The rent is £750 per calendar month, paid quarterly in advance. The rent is inclusive of insurance, light, heat, cleaning, rent and non-domestic rents and shared kitchen facilities. Telephone and own business insurance is excluded. For more details please call 01223 264991 or email director@movingtone.com

WIRME- join the jam in Comberton - Cambridgeshire
Women in Rural Music Enterprise (WIRME) is a new network focused on music, based in Cambridgeshire. WIRME holds the opportunity for you to meet like-minded women with a wish to talk business. Women are invited to join the music jam session, bring along your voice, instrument or business card. If you just want to go and listen WIRME makes you more than welcome. Throughout the evening there will be opportunities to enjoy music, mix, mingle and exchange business over a drink. The next WIRME network meeting will be held on Saturday 25th October at 8pm. For more information please call Moving Tone on 01223 264991 or email info@movingtone.com.


New showrooms and workshops for Colly Brook Furnishings – West Midlands
Well known in Hereford and Ludlow, Colly Brook Fine Furnishings has just completed the move into its beautiful new showrooms and workshop in Eastham, Tenbury Wells, Worcestershire. A former agricultural building has been converted, part funded by the Redundant Building Grant Scheme.
"Our new showroom reflects the range we offer." says owner, Pen Harrison, "And having our workshops in-house makes the design and make-up of the customer's choice - whether it be for curtains, blinds, cushions or loose covers - much easier. Of course, we are still continuing our mail order service for those hard to find curtain making components, and now offer a wide range of trimmings as well." Pen regularly runs one and two day small group courses covering projects such as Beginning Curtain Making, Tailored Scatter Cushions, Roman Blinds and Loose Covers. Visit the website for information www.collybrook.co.uk

Media coverage for WiRE member Maxine
Maxine Muzzlewhite of Women's Everything Ltd received great coverage in Manchester Evening News. The article focused on the benefits to women of the 'one-stop web shop for cash rich women'. The on-line magazine covers all issues from money and property issues to health and beauty, helping women save time searching on-line. To view the article visit the website at
http://www.manchestereveningnews.co.uk/
news/business/s/1064972_ onestop_web_shop_for_cashrich_women.
The article will provide you with an insight into this WiRE member's fantastic success.
WiRE member features on Twiggys Frock Exchange
WiRE member Sharon Corbett is to feature on the new BBC series 'Twiggys Frock Exchange' on October 7th BBC2 at 8pm. Sharon followed through a WiRE press opportunity to appear on the new ethical programme, where women host clothes swapping parties. The show is part of the BBC season of 'clothes without victim'. Jill Roberson is another WiRE member following the new clothes swapping trend after attending a Clothes Swapping Party in London. For information on the show and tips on how to host your own party visit the BBC website at http://www.bbc.co.uk/thread/twiggysfrockexchange/
Jupiter Alpacas launch new clothing line - Shropshire
Jupiter Alpacas was set up 14 years ago by WiRE member April Lay. There are currently 60 in the herd and this year for the first time Jupiter Alpacas is launching a fabulous new range of luxurious women's garments and accessories with the fleece produced from the herd. The launch night for the 'clothing and accessories range' and 'the gift and gallery shop' is on Wednesday 15th October at The Gates, Oswestry. In the afternoon there are free cakes and later on a wine evening with live mannequins. For more information on the ecological friendly clothing line and launch night contact April on 01939 235056 or visit the website www.jupiteralpacas.co.uk.
Office Diva is Launched - Staffordshire
Rugeley based WiRE member Kerryn Greatrix, has launched her long awaited new venture – Office Diva. Office Diva is a virtual secretarial, administration and personal assistant service that is both fast and efficient. Office Diva provides invaluable support for small to medium sized businesses as well as individuals. Kerryn Greatrix commented: "I believe in partnering with my clients, working as part of their team to ensure their business succeeds. Office Diva allows my clients to focus on what they do best - running their businesses." Utilising the latest technology, Office Diva services are provided from a remote location, which means that Kerryn's clients can be based anywhere in the UK. If you feel that Office Diva can help your business, please contact Kerryn to discuss your requirements. For a full list of services available visit the Office Diva website at www.officediva.co.uk
Wake Up Your Website' Event, Shropshire
Is your business's website failing to get the traffic you need? Does it struggle to turn potential customers into real clients? You could be missing out on the huge business opportunity that the Internet presents. Why not take the first step towards turning your website around by attending this free three hour 'Wake up your Website' event on Tuesday 21 October, Tuesday 18 November and Tuesday 9 December 2008. Everyone attending the event will go away with their own personalised website action plan. Register now through our website at www.wakeupyourwebsite.co.uk. or by giving us a call on 01584 876222 or 01952 288314
Business Support Network Conference – Somerset
Women in Business are hosting their third annual conference "Strategy for Success" on Wednesday 22nd October 2008. The event is being held at Dillington House, Ilminster, Somerset and runs from 9am and finishes at 4.30pm. The day involves networking and talks from Sally Wilcox, Craig Goldblatt and Sarah McPherson just to name a few. The event is supported by Business Link and South West of England Regional Development Agency. The cost for WiRE members is £55 and this includes lunch. To book go to - www.businesssupportnetwork.com.
An opportunity to be on TV!
Channel five are looking for B&B owners to feature on their fourth series of 'Build a New Life'. This is Five's most popular renovation show following people who have decided to risk it all by creating their dream home or business in an idyllic part of the countryside. More details of past stories can be found on the website five.tv/buildanewlife. Channel Five are particularly keen to feature someone who is about to embark on renovating a building into a guesthouse. If you think you fit the bill please email Ciara directly - ciara.o'shea@shinelimited.com.
Barclays host free 'Let's Talk' seminars
Robert Craven author of Virgin business guides such as 'The customer is King' is touring the UK presenting a series of 'Lets talk' seminars. The seminars are run by Barclays as part of their commitment to help local businesses develop and succeed. The seminars are for owners or managers who are trying to grow their businesses and people with the ambition and energy to 'move on up'! . They are free to attend (although the ticket price should be £225 per person!). The 'Lets talk' seminars include 'Lets talk profit' and 'Lets talk successful start ups' start on the 1st October in Manchester and run until 4th December finishing in Lincoln. For more information, testimonials or to book your please visit the website http://www.directorscentre.com/lets-talk.php
Small Business Week - helping Businesses to thrive
During the week beginning October 13th a range of government, business and independent organisations are holding on-line seminars to help small businesses make the most of opportunities available to them. As part of small business week a wealth of resources and advice will be available to help SME's compete and thrive. Small business week will involve range of events across the country, as well as live web seminars and online masterclasses . These will be dedicated to exploring the issues small businesses face, what SMEs need in order to survive in today and tomorrow's business world and give access to practical resource and advice to do this. Mentoring schemes are available in many areas across the UK. On Tuesday 14th a web seminar will focus on financial issues, with spokesmen from Natwest and Business link providing advice on controlling costs and keeping your business running effectively. To find out more about Small Business week and the free events across the UK please visit the website http://www.sbw08.co.uk/
Experienced tailors needed - Norwich
A bespoke tailor business based in Norwich is looking for experienced hand cutters and tailors. The company produce army uniforms and bespoke suits. If you have the experience and are willing to take on additional hours/work please email Richard Mares at R.Mares@businesslinkeast.org.uk or phone 08457 17 16 15.
Sugar, Spice and all things Nice- Cheltenham College
Hereford based fledgling children's charity, the 'Little Princess Trust' is gearing up for it's next awareness and fundraising event. 'Sugar & Spice...and all things nice', will be held at Cheltenham College, and will provide people with the opportunity to buy beautiful and unusual gifts, which are not usually found on the High Street. WiRE members are being offered the chance to trade at this event if they have any unusual or beautiful products. The event will be held on Friday 24th and Saturday 25th of October. A stall costs £50 for the whole event and a table with cover will be provided. If you are interested please contact Sali Gray on 01452 618899.


Extra Financial help for Business Owners
Business owners may not be aware that they are eligible for extra financial help through government tax credits. Working Families is the government funded body that has been set up to help promote tax credits to SME employers and their staff. Tax credits are regular payments to you from the government to help you with the cost of living and running your business. Tax credits can help make childcare affordable for you and reduce life's stresses helping you to focus on your business. For advice on tax credits call the free help line on 0800 0130313 or visit www.workingfamilies.org.uk.


Funding grants available towards flexible training
Funding has been made available by LANTRA for women working within the landbased sector. If you are a employee or employer in this sector you may be entitled to a grant of £400 towards your personal development plan. Furthermore, if you are in a senior manager, owner or director within the East of England and employ between 10 and 250 staff you may be entitled to a grant of £1000. Please email - lantra@angelakimberley.co.uk or call 07814 883380 to find out more. Exceptions to the definition of landbased sector for the LANTRA funding are animal technology, Aquaculture, Equine, Farriery, Fisheries Management, Floristry and Veterinary Nursing.

Style and Tone- Think Pink Campaign- Birmingham
Style and Tone, the Image, Beauty and Fitness Studio in Lickey Road, Cofton Hackett, is running a THINK PINK campaign for the whole of October in response to supporting local ladies in their fight against Breast Cancer. Throughout the month of October all ladies who visit the studio will receive a complimentary Pink Colour consultation when booking in for a full body health check. Plus there is a special "mastectomy support group" workshop on the 28th October with help and advise on how to dress after a mastectomy and expert bra fitting advise from 2nd Skin Lingerie. If you would like to book a consultation please call the studio on 0121 460 1999.


Publicity opportunity for ethical businesses
Joanna Tong is looking for stories for a TV business programme. She is interested to hear from women who are in the process of starting up an ethical/eco/social business. The TV programme is in search of businesses with a story behind their venture e.g. businesses achieving success despite obstacles such as illness or working within the rural business environment. Any women who have followed their dream against the odds or have strived to provide services for their local community/society should also get in touch. Joanna is collaborating with an independent production company based in Birmingham and the aim of the project is to pitch ideas with the main TV channels. If you feel you have a story to tell, please get in touch by sending Joanna a brief description of your business (50-70 words) to JoannaTong@Bright-i.biz
BSN- Third Annual Conference – Somerset
The Business Support Network is holding their 3rd Annual Conference on Wednesday 22nd October at Dillington House in Somerset. The conference has a range of speakers with a breath of knowledge and experience as well as numerous workshops held throughout the day. Workshops include 'Getting the most out of networking' and 'Women in enterprise connecting to multinational contracts'. If you book before 10th October tickets are at a reduced 'Early Bird' rate. All tickets include a 5 star rated three course lunch and refreshments throughout the day. The conference runs from 09.00- 16.30. For more information on the conference visit the online Conference brochure at http://www.businesssupportnetwork.com/
docs/bsnconf08programme.pdf
Textile businesses needed to take part in survey
The national council of research in Italy are conducting a project named 'Vocational training paths'. The project aim is to support female employment in rural areas, focusing on female entrepreneurship. As part of the project, research is being carried out to gain an insight into female entrepreneurship in the countryside. The council are looking for rural women who work in the textile craftsman sector who can answer a questionnaire. If you are willing to complete the questionnaire please email Tommaso Comunian, who is working on the project at t.comunian@ibimet.cnr.it


50% of each sale to Breast Cancer Care
Pennie Barker of Pretty Creative is donating 50% of the sale price of selected goods to Breast Cancer Care throughout October. The Breast Cancer Care range will be listed on the website under 'October Breast Cancer Care Fundraiser' and will include items such as beaded wire snowflakes, mobile phone charms and beaded bookmarks. To order visit the website throughout October www.prettycreativeathawthornlane.com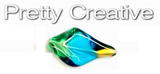 10% discount for WiRE members
Jen Tiller is now offering women's day retreats for Women in business. The retreats offer a day of fun, vision, indulgence and practical skills to help take your business to the next level. The 'wise women' retreats will help to keep your business fun. Jen specialises in training, therapy retreats and corporate programmes. She is a NLP trainer, Reiki teacher, EFT Practitioner and a Buteyko Breathing Practitioner, author and speaker. Her sessions can help change your life replacing and limitations such as anxiety, phobias and stress with well being, confidence and direction. To book for your women's retreat and receive your 10% discount and your free relaxation CD visit the website at www.wisewomenretreats.vpweb.co.uk or ring Jen now on 01438 216792.

Thinking of advertising in the WiRED Magazine?
Are you thinking of advertising in the WiRED magazine but do not have the time to get your ad ready? Lee Ann Smith of W3Designs will design your advert and make it the correct size pdf for the WiRED Magazine for only £15. All she would need is your logo in jpg format. Obviously then the advert pdf can be used in any publication! If you would like to take up this offer you can email her at leeann@w3designs.co.uk or call her on 01994 241454.
What's caught our eye on the WiRE Rural Marketplace this month …
Claire's Choices –
I Adore Your– www.iadoreyour.com
Linda Garrould -– Found on the Rural Marketplace -
http://www.wireuk.org/directory.aspx?member=3401
A month has passed since I started my placement with WiRE and I am enjoying every moment. I have begun to discover the diversity of exciting businesses featured on the Rural Marketplace and this month was my turn to choose my favourite. It was a difficult decision as so many wonderful businesses stood out, but one that took my attention was I Adore Your gifts.
I Adore Your gifts is an online boutique providing gifts for him and her. The website is well designed and provides unique luxurious gifts at affordable prices. There really is a suitable gift for everyone and a one stop shop for any special event. Delivery is free and there is a telephone ordering and advice line to help customers discuss gift ideas. I recommend this boutique to anyone wishing to take the stress out of shopping!
Claire Wassell
WiRE Member Services Assistant and Placement Student