to the TOP 3 Rural Marketplace Listings for last month!

Suzanne Nicholls – Maid 4 Mum
www.tinyurl.com/2m3mhl/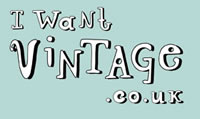 Sarah Blackmore – I Want Vintage
www.iwantvintage.co.uk





Julie Ferguson – Mr Darceys Cottage
www.mrdarceyscottage.co.uk
Huge Conference success!

A big thank you to everyone who attended the WiRE National Conference on 18th March, here at Harper Adams University. We had a fantastic day filled with inspiring speakers, seminars, great food, networking opportunities and to round off the day a brilliant motivational speaker! We have been overwhelmed with all of your emails and positive feedback – Thank You!

WiRE Glass Blocks and Promotional Material
By popular demand WiRE now have small glass display blocks to promote that you are part of WiRE! (They are approximately 2.5 x 3.5 inches) If you would like some WiRE leaflets and magazines to distribute at events and meetings or to borrow one of glass display blocks for a show or exhibition please contact robyn@wireuk.org.
WiRE's Facebook Page
Already a keen online networker? Do you want to become an online networker? Do you have a Facebook page? If so add WiRE as a friend. WiRE has joined the latest online networking site Facebook and the page contains up to date information, photos, reviews, event information and lots more. Add WiRE as a friend and join the group www.facebook.com/group.php?gid=8561171654
TV Opportunity
Following a recent Guardian article featuring WiRE and WiRE members, we have been contacted by a TV company looking to make a programme about females in farming showing what each day on a farm entails and how they cope with it. I have said that many women run not just the farm but also successful diversifications as well so it's not limited to just farming. In order to carry a full hour programme, the subject would have to be engaging, passionate and articulate about her chosen career path and entice the viewer into her own world. The production company is www.ortv.co.uk they have a wealth of experience in producing high-quality, factual programmes. If you or a female farmer you know would like to be considered for this programme please contact Katharine Patrick Katharine.Patrick@ortv.co.uk. or telephone 07866579370
Ask an Expert
Do you need help with web design, emails, e-commerce or online shops? Lee Ann Smith of W3 Designs will be answering any questions posted at www.wireuk.org/forum. on ASK AN EXPERT.
Also Sarah Flower of Elevale PR and Marketing Ltd will be answering questions on PR.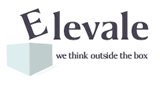 Open Day in Yorkshire
WiRE member Carol Atkinson is having an Open day at the UK's first straw bale holiday cottage on Friday 11th April. It runs from 10am to 7pm with the entry fee only being £1 (for local good causes). There are opportunities to take lots of photos with advice on hand as well as the lovely building itself. Learn how to build with straw and how to plaster with lime and clay on courses being run during the construction of the second holiday cottage from May 7th onwards. For more details contact Carol on 01430 410662 or email carol@homegrownhome.co.uk
Equine Workshops in Shropshire and Powys
Angela Dunning of Equine Reflection has two workshops coming up. The first is in Powys on Saturday 26th April and is a half day workshop which focuses on The Epona Approach to Horsemanship. This is suitable for equestrians of all levels, learning the essence of Natural Horse Communication & Horse Whispering. The second is on Saturday 10th May in Bishops Castle and is a one day workshop. Connecting Through the Way of the Horse is the topic and you learn how to make Authentic Connections. Learn Emotional Fitness Skills, Effective Boundary setting and Mind-Body Awareness skills. No horse experience required. For more details on either workshop please contact Angela Dunning on 07855 240068 or visit the website www.equinereflections.co.uk


Potion 4 Emotions Exhibition, Shropshire
WiRE member Shirleyann is presenting her collection of original and unique sculptures from using re-cycled materials fused together with environmentally friendly products. The exhibition is on from 15th-28th April at St Leonard's Church in Bridgnorth. For further information contact Shirleyann on 01746 862410 or 07770603608
Business For Sale
Winterfield Safes Ltd has been trading for 3 years. It has a turnover of £350k per year and a Gross profit of 29k. Business is fully relocateable. No stock is held and orders sent to suppliers which are in turn sent to the customer. Great business to run from home all that is required is pc and phone. One of the top 5 safes and gun cabinet sites in the UK. Currently in top 3 natural listings on main search engines for relevant keywords. If anyone thinks this business may be of interest to them please contact me Helen Bell on 07762 950214.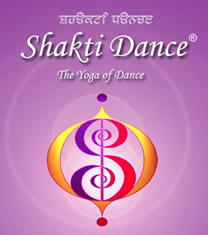 Shakti Dance & Naad Yoga workshop, Shropshire
A one day Shakti Dance & Naad Yoga workshop facilitated by Avtar Kaur and Moshik is being held at The Royal Victoria Hotel, Newport on Sunday 11th May between 10.30am-4.30pm. To book or for more information please contact Vero Kaur on 07758 236434 or visit the website www.shaktidance.net.
Free Business Start up Event, London
The UK's biggest free exhibition is being held at ExCel, London Docklands on April 25th-26th. The show is now made up of four segments: Business Start-up, Social Entrepreneurs, Business Opportunities and Start-up Overseas shows. There will also be 250 exhibitors offering information, advice, products and services for new and developing businesses. For more details visit the website www.bstartup.com.
Devon Business Awards 2008
The Devon Business Awards are now looking for applications and nominations for this years' ceremony. Categories this year include Business Award for Enterprise, Business Award for Innovation and Business Award for Best New Business. The latest date for application is the end of April 2009 and the ceremony is being held on 6th June. For more details ring 01803 322499 or visit the website www.fsb.org.uk/121
Queens Award for Enterprise Promotion Nominations
The Queen's Award for Enterprise Promotion (QAEP) is an Award designed to celebrate and recognise the activities of individuals who have played an outstanding and significant role in promoting enterprise skills and attitudes in others in the UK. Nomination forms for the 2009 season will be available on our website - www.queensawards.org.uk
The Lord Mayor's Charity Fashion Show, York
Have you booked your ticket for The Lord Mayor's Charity Fashion Show to be held on Sunday, 27 April 2008? Don't miss your chance to enjoy this super event to be held at the Guild Hall, York featuring: Simply Devine - couture hats, handbags and accessories, Kathryn Rolfe - lingerie designer, Kay Ford - bespoke flowers and Rebecca Stoner - designer homewares. Tickets cost £25 which includes wine and canapés and are available from The Guild Hall, York on 01904 551010. Doors open 4pm and the show begins at 5.30pm.
Mother@Work Awards 2008 at Downing Street
The 2008 mother@work awards are now open for entries and will culminate at a prestigious prize giving at No.11 Downing Street on June 18th. Now in their fourth year, they are once again supported by Sarah Brown, President of PiggyBankKids and wife of Prime Minister Gordon Brown. The Awards recognise and celebrate all aspects of working motherhood as well as employers who have recognised the huge importance of working mothers to the workforce. There are five Awards categories, as follows: Employer of the Future, Best People Manager, Best Mumpreneur, Best Family Support and Most Exceptional Working Mother. Entrants may enter more than one category. All shortlisted entrants will automatically be invited to the reception at Downing Street. You can read more about the Awards and enter at www.motheratwork.co.uk/awards-08. Closing date for entries is April 11th.

'Wake Up Your Website' Event, Shropshire
Is your business's website failing to get the traffic you need? Does it struggle to turn potential customers into real clients? You could be missing out on the huge business opportunity that the Internet presents. Why not take the first step towards turning your website around by attending this free three hour 'Wake up your Website' event on Tuesday 22 April & Tuesday 20 May 2008. Everyone attending the event will go away with their own personalised website action plan. Register now through our website at www.wakeupyourwebsite.co.uk. or by giving us a call on 01584 876222 or 01952 288314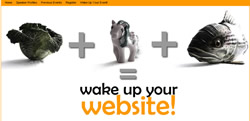 Waitrose Made In Britain Awards
Waitrose have long championed British food and drink producers - celebrating the small family ventures, the locally produced specialities and the recipes steeped in history from within our shores. This year they have joined forces with Country Living Magazine to launch the Made in Britain Awards. The objective in this is to reward those companies that really stand out from the rest - producing the finest British fare, using traditional skills, innovative production and an emphasis on true quality. Entries are invited from butchers, bakers, growers, farmers, cooks, brewers or those making delicious things in the dairy. You must be a British food and drink producer, making a great product, with a business employing no more than 10 people and an annual turnover of less than £2 million. The closing date is 14th April 2008. To enter, follow the link at www.waitrose.com/food/originofourfood/sourcing britishfood/madeinbritain.aspx
Business Seminars, Somerset
The Director's Centre is offering free seminars based upon business growth. These seminars will give you the tools to grow your business, or you could talk to one of our experts as they've been there and grown businesses in turbulent times. For more details or to book please call 01225 851044 or visit the website www.directorscentre.com
ITV's The Great British Body
Fancy doing something different with your weekend? Join Trinny & Susannah & our panel of experts for our National Body Survey. We want to hear from men and women of all shapes, sizes, bodies & backgrounds for this interactive day of science-led activities. The three days are Saturday 12th April at The Sage Centre, Gateshead, Sunday 13th April at The Dome, Brighton and Saturday 19th April at Birmingham Town Hall. Contact us today to ensure your place by emailing hannah.lowes@itv.com or call 0207 157 4861


Countryside Directory Offer
We would like to thank all the WiRE members who have shown their support for the Countryside Directory, for those of you who are not aware of what we are about, we are a business directory in a printed format and on-line. Our aim is to raise as much money as possible for charity, we promise to give 10% of all advert costs plus the profits of the directory to charity. We have advertising packages starting from £10 for 12 months. Please visit our new website www.countrysidedirectory.co.uk which will be launched on 28/03/07

!! STOP PRESS !!
Jaguar have offered 2 pairs of tickets to WiRE members for the 'Style in the City' event in Birmingham this Saturday - 5th April!
Each ticket is a 'Platinum Pass' worth £65 which entitles you to Priority seating catwalk Show, Priority seating Trinny & Susannah Style Academy, Complimentary lunch at Malmaison and glass of bubbly, transport between venues in chauffeur-driven Jaguars, designer Christopher Kane goody bag, Showguide, Priority £5 entry to the Oasis (usually £15), Access to exclusive retail events & discounts
(The tickets will need to be collected in Birmingham on Saturday). If you fancy a girly day out send your name and contact details to Heather@wireuk.org to reach us no later than Wednesday 2nd April at
12 noon when we will draw the 2 winners.


What's caught our eye on the WiRE Rural Marketplace this month …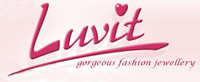 Robyn's Choice:
Luvit Jewellery
www.luvitjewellery.co.uk -

Annette Robinson – Found on the Rural Marketplace - http://www.wireuk.org/directory.aspx?member=988
Eventually it's my turn to browse through the Rural Marketplace this month and didn't realise how much choice there was! After over an hour of looking I stumbled across Luvit Jewellery and it certainly caught my eye. The website is fresh, girly and easy to search for the ideal jewellery item by colour and style.
Fashion is all about getting the right accessories and Luvit Jewellery have a complete collection. Whether it's classic and contemporary, vintage and retro or trendy and funky you will certainly find it on this website!

Robyn Felton
WiRE Member Services Assistant and Placement Student